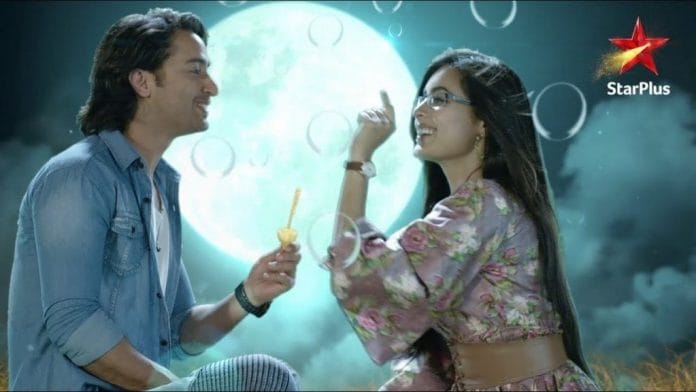 Yeh Rishtey Hain Pyaar Ke 5th October 2020 Written Update on TellyExpress.com
Today's episode starts with Mishti lying unconscious on the floor. Abir screams Mishti's name (It was Abir's dream). Back to reality; Abir thinks he can't stress Mishti anymore telling the deal truth to her. in the meantime, Nidhi says to Mishti that Kuhu will get happy seeing the toy. He adds toy is for their baby. Mishti and NIdhi stands shocked.
Ahead, Kunal comes for Kuhu's surrogacy. Parul asks Kuhu she said only one person is allowed. Kuhu says husband can comes. Kuhu gets excited to see the baby. Here, Mishti asks Abir why he is stressed. Abir thinks he can't tell Kuhu's deal truth to Mishti and avoids the talk.
Later on, Kuhu comes back and shares sonography experience with Rajvansh's. She shows report to Meenakshi and Nidhi. Kuhu says it's her baby. Abir says but Mishti is biological mother of baby and deal was done on the same condition thus, let her see the report too. Kuhu gets stunned. She gets agree to show the report. She deliberately tears the report and accuses Mishti for the same. Mishbir gets upset.
Further, Abir fixes the report. Parul shows sonography video to Mishbir. Mishbir gets happy to see the report. Kuhu comes and says to her baby is looking good because baby resembles her. She sees the sonogarphy photo fix and urges Mishti to give her the photo. Mishti asks Kuhu to let her keep the photo. Kuhu carries away the picture. Mishti gets teary seeing the video. Abir hugs Mishti. Kuhu stands teary standing far.
Later that day, Kuhu pretends that Mishti deliberately spilled the coffee on her. She defames Mishti. Kuhu gets Kunal's support. Abir asks Kuhu if she is genuinely making sacrifice or there is hidden truth behind it. Kuhu tries to avoid the talk. Meenakshi comes too. Kuhu pretends she is in pain and Kuhu takes her to the room.
Ahead, Mishti learns from Abir Kuhu's deal of money in return of money. There, Meenakshi asks her lawyer why he showed papers to Abir. Abir enters the room. Meenakshi says Kuhu came to her and get ready to be surrogate in return of money. Abir says he didn't ask any clarification from her. Meenakshi stands shocked. Kunal comes and says he don't want anything in return of Abir's baby. Abir and Meenakshi stands stunned. (Episode Ends)
Precap: Mishti goes to confront Kuhu. Kuhu reveals to Kunal that she became surrogate for money and property. Kunal stands shocked.