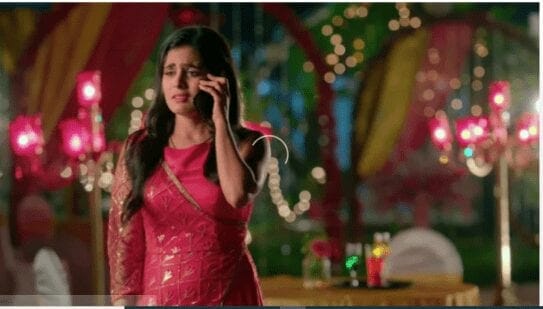 Yeh Rishtey Hain Pyaar Ke Upcoming Story, Spoilers, Latest Gossip , Future Story, Latest News and Upcoming Twist on Tellyexpress.com
Star plus one of the most popular show Yeh Rishtey Hain Pyaar Ke has always managed to keep the audience engaged with its interesting storyline and twists.As per current track Meenakshi finally locate Kunal with tracker and is hurt that he is at a resort without telling her.She gets angry that all four of them are at a resort without informing her while other family members know.
In the upcoming episode,Mishti will be fed up of Kuhu's immature behavior and her blame games.Abir will try to convince her to let it go.Mishti will argue that it was Abir's mistake not to have scolded Kuhu when he learned about the pill matter.She will tell Abir that because he was lenient with Kuhu,she has become more crazier and find faults with her all the time.She will warn Abir that one day she will end up creating misunderstanding between him and Kunal.Abir will deny that their sibling love isn't messed up like hers and Kuhu.Mishti will refuse to come.In anger Abir will compare her to Meenakshi and say that he cannot leave Kunal alone.Mishti will not budge from her decision.
Kuhu will call Jasmeet to talk about Mishti.As always Jasmeet will taunt Mishti and side with Kuhu.Varsha will gear the conversation and ask if Meenakshi is very angry to Jasmeet.Jasmeet will try to put blame on Mishti for creating problem by encouraging Kunal to accept Parul as mother in public.
The next day Kunal will get angry on Kuhu for speaking to Abir that way and says he is going home.Kuhu will argue that Abir and Mishti should also come as Kunal is the one always working while Mishti gets to have fun.Abir will come there declaring he is coming with them as Mishti decides to stay back.He will drive off with Kunal and Kuhu.Mishti will be sad to seeAbir leave without her.
Abir will be worried about Mishti.Kuhu will talk to him and say Mishti is egoistic and never accept fault.Abir will ask if she accept her fault.Later Kunal will advice Abir to pacify Mishti and bring her back as she love him the most.Abir will agree.His phone will be switched off.Mishti will try calling Abir and think he is angry hence switched off phone.
Stay tuned for more updates on your favorite shows.