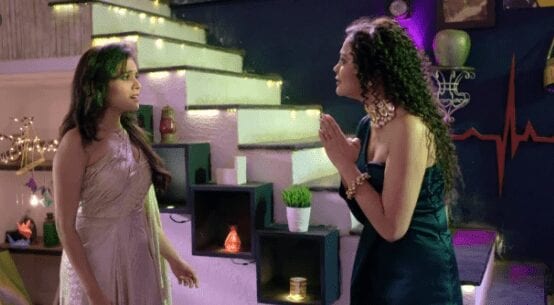 Star plus popular show Yeh Rishtey Hain Pyaar Ke has been keeping the audience hooked to the show right from the first episode.Main reason being the portrayal of the protogonists Abir and Mishti played by Shaheer Sheikh and Rhea Sharma.
As per current track,The newly wed couples Abir,Mishti and Kuhu,Kunal are staying at a resort enjoying a mini honeymoon.Meenakshi on the other hand has been searching for Kunal and will be shocked to learn he is in a resort along with Abir without informing her.She will be hurt and upset.
In the upcoming episodes,Mishti and Abir will be sharing some romantic moments in poolside of the resort as they have given their room to Kuhu and Kunal.Kunal on the other hand will be busy doing office work in their room making Kuhu annoyed.Kuhu will think about their shared moments and gets an idea to distract Kunal from work.
We will also be witnessing a major argument between Abir and Mishti as Abir will hear Mishti speaking to Meenakshi on phone.Kuhu will get angry on Mishti for going against their agreement of not telling Meenakshi anything until they decide.Kuhu will start blaming Mishti without letting her explain her side of the story.
What is going to happen next ?Will Abir come to defend Mishti or blame her without listening to her.Stay tuned to this space for more updates on your favorite show.