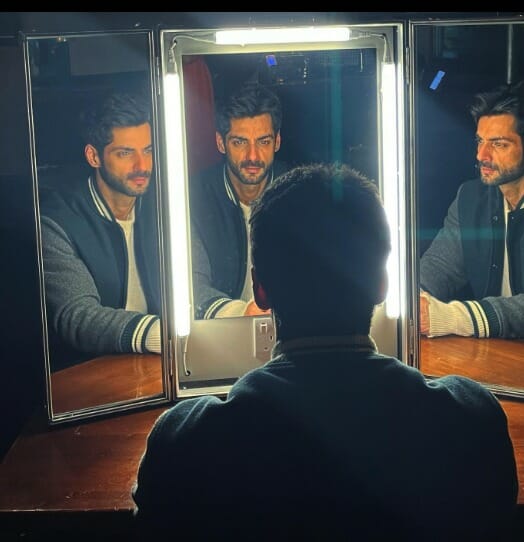 TV hottest hunk returned in a fiction show after a long break. The host and actor is winning heart for playing chef Aditya in the show Channa Mereya. He is too hot to handle with the detail he is bringing into his character. Wahi is surely a hot choice to play lead in the Star Bharat show.
Karan is making fuzz and has become top trended actor. Lately, he flaunted his abs to soar the temperature. His toned body and chiseled physique is swoonworthy. Karan's new update is mostly from his upcoming scene in the show. The shirtless image with fire in his hand is looking next level hot. His expression is surely indicating he is very much into the character. See pictures here:
In another picture, Aditya aka Karan is all decked up. The mirror image is reflecting the perfection. The very talented Karan never disappoints. The subtle beard, slight smile and off-course his gesture makes him look hotness overloaded. Agree or not?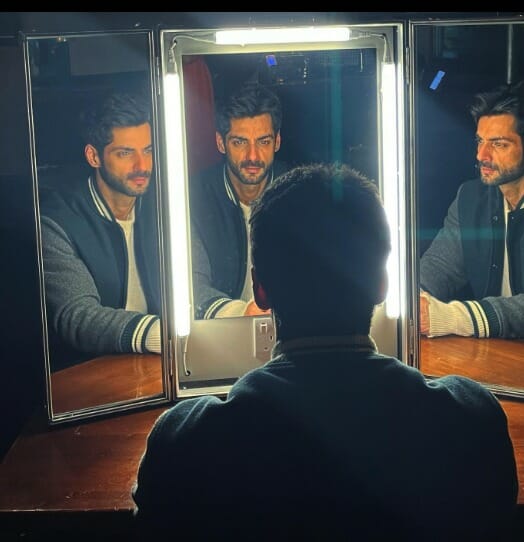 Karan and Niyati's on-screen Jodi is making noise too. They share good camaraderie off-screen. Their comfort is reflected in the hate-love story of Ginni and Aditya. If you are a fan of Gitya check out best off-screen pictures of your favorite couple.
"Angel & DeviL 👼🏻😈 Ab aap decide karlo whose who" captioned Karan.
"Its not a perfect picture But Real Moments are usually not captured perfectly…"
On story front, Aditya refuse to marry anyone. In the meantime, Sam confesses her love for Aditya. Aditya declines the proposal. Aditya's family asks Sam to stay back. In the upcoming episode, drama will galore when Ginni and Aditya will bump into each other. Both will share an eyelock. Sam will spot Aditya and Ginni. How Sam reacts on Ginni and Aditya's meeting will be interesting to watch. Will Sam a third angle in GiTya's love story? Sam's entry will spice up GiTya's hate-love story? Keep watching the show for more entertainment.
Share your best picture of Karan Wahi in the comment section. Also quote your so far best GiTya moment
Stay tuned with us for more TV serial news and updates