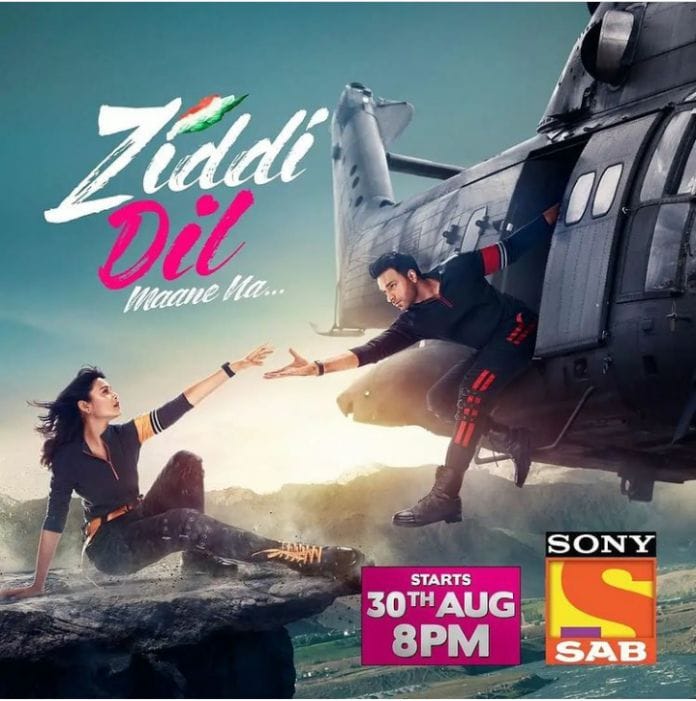 Ziddi Dil Maane Na 25th May 2022 Written Update on TellyExpress.com
The episode starts with Koel meets Param in his cabin. She asks him Is he called her to meet him? He nods to her. He asks her to arrange another place to stay with Nikhil. She asks him where will she go in this situation? If something happened to her then this academy will he blamed. He don't wanna allow it. She tries to explain him about it but he is adamant in his decision. Koel returns to her room and finds her team there. They worries about her stay and enquires her where will she leave? She says to them that she don't wanna leave or else they will try to kidnap Nikhil from her. Faizi advise to her Monami too agree with it. She complaints that she is wrong always. Karan comes there and says to them only one option left in their hand.
Faizi shares to Koel that he is ready to marry her. If she marry him then she will get Nikhil's custody easily. Not only this but also he will get both parents love. Koel refuses to marry him and leaves from there. Later she cries thinking about it. Karan meets her alone and tells her there is no other option in her hand. She shares to him its better she leave this academy. Karan asks her Is she has any other option in her hand? He asks her to think about it once. Life is not in our hand but decisions are! He shares one idea to her. He brings her back to team.
Karan informs to his team that Koel is ready to marry Faizi. Everyone hugs her in happiness. Faizi hugs Karan thankfully. Sidharth brings Jilebi to celebrate the moments. He asks Chithra she won't eat right because of fasting? She nods to her. Monami denies to eat it reasoning she is not hungry. Karan teases her so she leaves from there. Karan too follows her behind. Sid thinks that something is going between them.
Karan hugs Monami from behind. She complaints to him that he was doing so much drama today. He asks her to close her eyes and brings flowers for her. She gets surprised to see the snacks and coffee for her. He apologized to her for teasing her when she was fasting for him. She complaints that he will understand her hungry if he do fasting. He tells her even he fasting for her. Both feeds each other and breaks the fasting. Sid takes their photo together and mentions them as love birds. Sid says that he knew well there is something going between them. He has solid evidence against them. Karan tries to explain them but he misunderstood them. Karan holds him and demands him to delete it. Sid finds out him as Karan hearing his tone. He understands everything and says that he is solving all problems so he definitely his Karan. He hugs him and shares his happiness to him for his return. Karan warns him to don't reveal the truth to all. He takes their photo together and feels happy.
Koel tries to talk with Faizi. He says to her that he knew she is doing this marriage for Nikhil's sake. She shares to him that he might marry a girl whom deserve him whom will give happiness to him. He tells her that he is doing that. Koel reminds her promise she got from Faizi and gets emotional. She hugs him in happiness. Later both meets Nikhil and ask him Is he has any problem if Koel get married to Faizi? He shares to them that he will be more happy to call him as dad.
Episode end.
Click to read