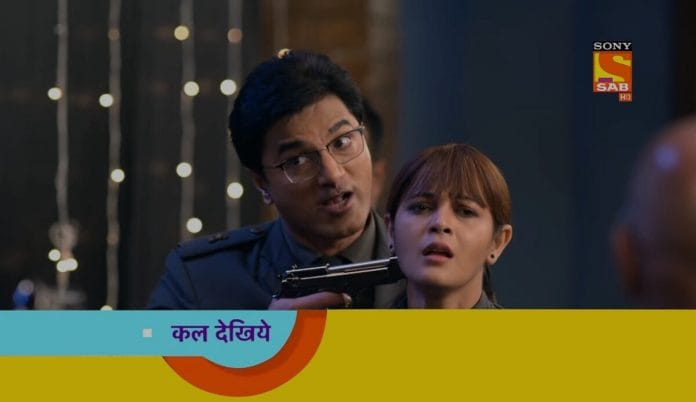 Ziddi Dil Maane Na Spoilers, Upcoming Story, Latest Gossip , Future Story, Latest News and Upcoming Twist on tellyexpress.com
Sab TV's newly launched show Ziddi Dil Maane Na is currently dealing with Karan's return and his efforts to expose Param with proof. Earlier its seen that Faizi learnt about Karan being alive. Now it will be seen that
Previously we have seen that, Monami made plans for the function with the cadets while Karan and Faizi made use of the opportunity to check Param's cabin. Karan got caught by Ustad who revealed that he was aware that he's Karan from long back. Karan tried refusing but gives up in the end. On the other hand, Faizi noticed the cylinder marks on floor but Param made some excuse and sent him away. Koel proposed Faizi and Faizi accepted it. Param shifted the cylinder to the function location as he planned to execute everyone in the academy. Faizi informed Karan about the marks but when they've checked-in the store room there was nothing present as the cylinders were moved already. Next day at function, Param got a shocked witnessing Bhatra and Minister attending the event. Monami have the welcome speech and made Param share few words about Karan. Next Monami announced a skit where Balli played as Karan and Faizi played as Param. The skit revolved around Param and Karan's life from childhood to Param's death. Param suspected the skit. Monami told the life story of Karan but also said that Karan came back alive. Everyone got shocked as Karan came alive on stage.
In the future episodes we will witness, Karan will say that he's alive but Param will say that there's no way Karan can be alive. Karan will ask how he's sure for which Param will say that it's his men who killed Karan. Bhatra will ask commandos to arrest Param but Param will hold Monami at gun point as hostage.
Will Param escapes? Will Karan and Monami succeed in their plan?
All these questions will be answered in the upcoming episodes.
Keep watching, Ziddi Dil Maane Na Monday to Saturday, 8 pm only on Sab tv and anytime on Sony Liv app.