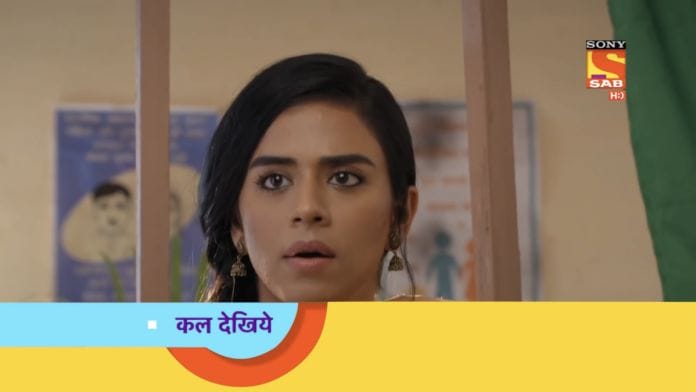 Ziddi Dil Maane Na Spoilers, Upcoming Story, Latest Gossip , Future Story, Latest News and Upcoming Twist on tellyexpress.com
Sab TV's newly launched show Ziddi Dil Maane Na is currently dealing with Kundan's human trafficking and Karan and Monami's secret love. Earlier its seen that Anish caught Karan and Monami romancing. Now it will be seen that Sanjana will try to meet with the Doctor.
Previously we have seen that, Sanjana got relieved when Kundan failed to hear her talks and sighed in relief. She got Sid's message to herself check with the doctor. Karan and Monami spent some romantic time together. Anish caught Karan and Monami romancing together and fumed. He swore to himself to not let Monami be anyone else's if not him. Sid's words kept ringing in Sanjana's mind and she asked Kiruthika about Kundan. Kiruthika couldn't understand why she's suddenly asking so. Sanjana asks Krithika's help to meet the doctor and she suggested her an idea. Sanjana took permission from Kundan's mother to visit parlour but to her disappointment she too joined them to get a makeover. Monami made coffee for Karan and Anish confronted her about her relationship with Karan. She apologized for lying and Anish asked her to let it go. He pretended like falling down and acted getting hurt. Kundan lashed out at his men for the girls falling sick. He warned them about their boss KD. Karan saw Monami taking care of Anish and giving his coffee to him.
In the future episodes we will witness, Sanjana will look at the locked door in hospital and knocks it. Doctor is treating the girl with Kundan present there. Sanjana will open the window to check out. Kundan will get shocked.
Will Anish separate Karan and Monami? Will Sanjana finds the truth?
All these questions will be answered in the upcoming episodes.
To know what will happen next in your favourite show Ziddi Dil Maane Na, stay tuned to this space.