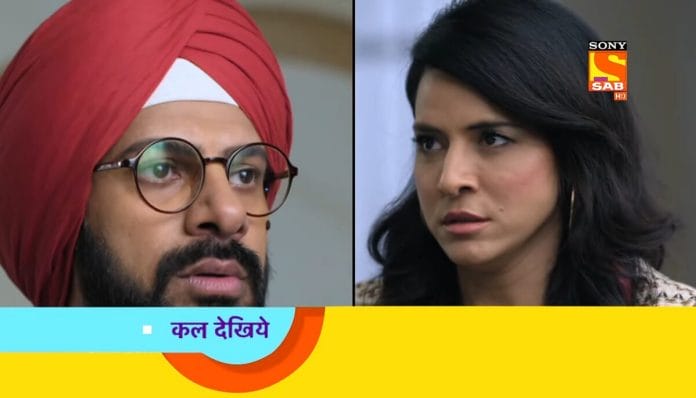 Ziddi Dil Maane Na Spoilers, Upcoming Story, Latest Gossip , Future Story, Latest News and Upcoming Twist on tellyexpress.com
Sab TV's newly launched show Ziddi Dil Maane Na is currently dealing with Karan's return and his efforts to expose Param with proof. Earlier its seen that Param hit Monami. Now it will be seen that Abhay will try to kidnap Nikhil.
Previously we have seen that, Karan and Monami fought with each other over the lipstick mark when Param hacked the CCTV footage. He disguised himself and checked Monami's room. Monami came there after sending away Karan while Param hid himself from her. Monami got shocked seeing the room's condition and Param attacked her from behind. Monami fainted and Param cleared the blood stains and put her on bed as if she was asleep and escaped. Next day Koel and everyone were present for Nikhil's custody hearing when Karan searched for Monami. He went to her room and found her unconscious on bed with head bleeding and immediately rushed her to hospital. Koel and Mridula fought for Nikhil's custody and Koel explained about Abhay threatening her. Mridula provided proofs that her claims were wrong and Judge wanted to hear more hearing and gave judgement that Nikhil would stay at children's home till the final hearing. Nikhil got dragged away forcefully from Koel. Karan learnt that Monami was attacked and checked cctv footage but found it hampered. He understood that it was Param's plot.
In the future episodes we will witness, Karan will say that Abhay will definitely try to take Nikhil away from home. Abhay will come there disgusted and will try to take away Nikhil. Cadets will learn that Koel left the academy with gun. Abhay will be shocked seeing Koel while taking away Nikhil.
Will Param gets exposed? Will Karan and Monami succeed in their plan? Will Dadi gets Nikhil's custody?
All these questions will be answered in the upcoming episodes.
Keep watching, Ziddi Dil Maane Na Monday to Saturday, 8 pm only on Sab tv and anytime on Sony Liv app.