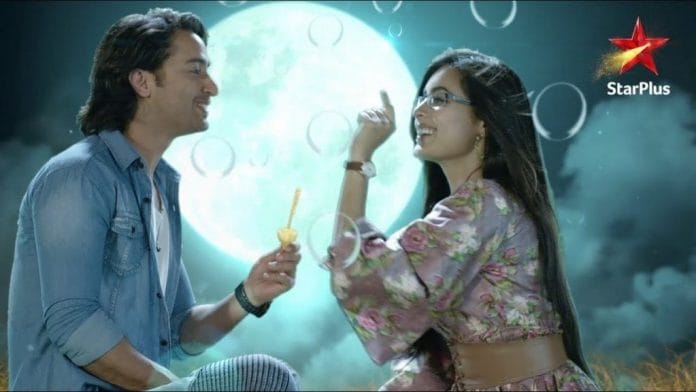 In the show Yeh Rishtey Hain Pyar ke Abir will support Mishti after he overhears her talk.
Mishti will go to the temple for praying. Meenakshi will give chunri and will ask Abir to go to the temple with it for the Pooja. There Mishti will pray in front of God to show her the way as she feels she has the right to take her decisions. She also says she is in doubt whether she has a confidence or not. Abir hears her. Later two ladies at the temple catch Mishti. Mishti asks them not to come near as she holds brown belt in Karate. Abir comes there and asks ladies to leave her. Mishti says why he can't keep mobile as she was dying to talk to him. Abir smiles hearing her and asks do really she was willing to talk to him. Mishti tells him that she was needing help in marital courtship. Abir then motivates her to stand by her demand for marital courtship.
Further Mishti will spot Ved (ketki's fiancé) at the same temple. She will see that he is exchanging garland with some other girl and taking selfies with her. Mishti will be shocked and will wonder what she should do to reveal his truth in front of everyone.
In the upcoming episode Mishti will tell about Ved to kuhu but kuhu will make fun of her saying she might have seen anyone else. Mishti will say she has no doubt at all. Mishti will also ask Kuhu to stay away from this risky matter, as she will handle it by herself.
Ahead in the story Mishti will reveal Ved's truth to Abir and it will be interesting to watch how both will save Ketki from this.
Stay tuned for more updates and news.