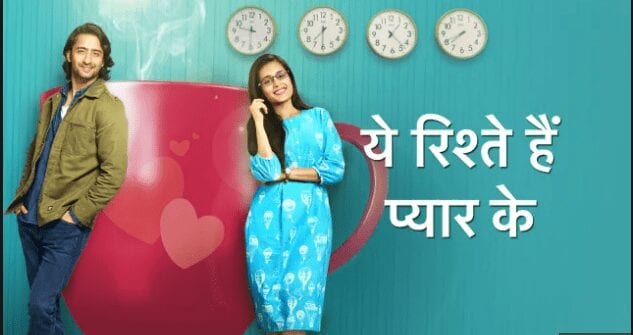 Spoiler: In tonight episode of Yeh Rishtey Hai Pyar ke will see how Abir pranks Mishti when he spots her at the temple.
Currently, in the episode we have seen how Mishti and Kuhu team up and helped Ketki to speak up to her family and share her view on the marriage while on the other side Meenakshi, Abir and Kunal searches for Ketki and finally they united with Ketki at the Kutch utsav and they returned back. In the meantime Mishti got shocked seeing her father Naman and get the flashes of her childhood as how her mother got remarried and she waited for her dad to return back to her.
Now ahead in the story, tonight will see; as Abir strongly opposes Ketki and annul marriage, he will try to talk with annul about the same when at the same time Meenakshi will interrupt them announcing that Ketki pre-wedding rituals can't be done today. On the other hand when Mishti at the temple complains God as why he has sent her dad back into her life Abir over hears Mishti and he will prank her.
Stay Tuned for more updates.