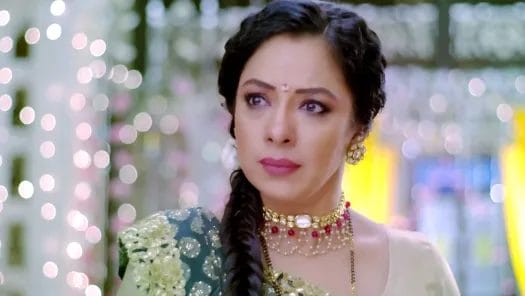 Anupamaa Spoilers, Upcoming Story, Latest Gossip , Future Story, Latest News and Upcoming Twist on TellyExpress.com
Adhik and Pakhi's wedding twist is entertaining audience. The show is high on drama. Will Barkha use the opportunity to avenge Anupama?
In today's episode, Vanraj reveal that Pakhi will not be allowed to the Shah house. He asks Shahs to end the discussion. Anuj asks Vanraj to think again. Vanraj asks Anuj to support and Adhik and Pakhi both. He says to Anuj to become Pakhi's father and don't expect anything from him. Vanraj refuse to forgive Pakhi and Adhik. He adds he will never accept Pakhi and Adhik's marriage. Hasmuk says that Vanraj isn't a state to understand anything. He asks Anuj to take the responsibility of Pakhi. Hasmuk folds his hand in front of Anuj. Anuj asks Hasmuk not to make a request. Hasmuk says because of Vanraj's anger he can't welcome Pakhi. He asks Anuj to take Pakhi with him. Hasmuk asks Anupama and Anuj to take Pakhi's responsibility.
Anupama asks Pakhi to accompany her to the home. Pakhi asks Anupama if she forgive her. Anupama says no. She bashes Pakhi and Adhik for marrying each other without thinking about the consequences. Anupama claim Pakhi took their love for granted. She decides to take Pakhi and Adhik to Kapadia house.
Anuj try to help Pakhi and Adhik to pick their bags. Anupama stops and asks Anuj to let Pakhi and Adhik carry their burden.
In the upcoming episode, Barkha will lose his temper on Adhik and Pakhi. She will claim that their marriage will not work. Anupama will ask Anuj to take care of Adhik and Pakhi as he took the responsibility. Will Anuj become bridge between Pakhi and Anupama? Time will tell. Keep watching the show for more entertainment.
Follow this site for TV serial latest update