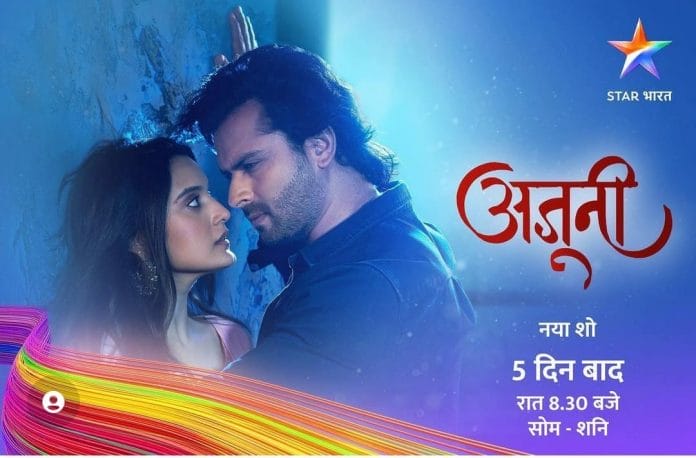 Ajooni 8th November 2022 Written Update on TellyExpress.com
Episode begins with Harman's condition gets worsen. Ajooni feels bad for her. Chilli powder went into Harman's eyes so she asks for water. Ajooni goes to give water to her but Ravinder stops Ajooni. Ajooni tells him that he can punish her but she can't see Harman like this. She gives water to Harman. Harman washes her eyes. Ajooni apologizes to Bebe on behalf Harman. She asks her to forgive Harman because Harman is Rajveer's mother. Bebe tells her that Harman should not have done like that so Harman deserves this punishment.
Harman tells Bebe that she did not wanted to kill Rajveer. She asks her that how can she kill Rajveer. She says that she was angry at Ajooni only so she wanted to teach a lesson to Ajooni. Ravinder taunts her for still blaming Ajooni. Harman says that Ravinder slapped her due to Ajooni. She says that Dolly living in someone else's house due to Ajooni. She says that Ajooni did black magic on Rajveer that's why she wanted to separate Ajooni from Rajveer. Ravinder tells Bebe that Harman is behind all the attacks which happened with Rajveer. Harman asks him that why she will do that. He tells her that he don't believe her. He orders her to continue the punishment.
Harman is about to fall but Rajveer holds her. He gives water to her. He asks Mangi Ram to stop everything. He says that Harman is still his mother. Bebe reminds him about Harman's actions. Rajveer says that it's his responsibility to protect his mother and he can even die for her. Ravinder tells Harman that he will kill her if she repeat her mistake then and goes inside. Harman apologizes to Rajveer. He tells her that it's his responsibility to save her life but he won't forgive her. He tells Ajooni that no one can separate them because their love has strength to fight against anyone. He takes Ajooni from there.
Rajveer tells Ajooni that their love won. She tells him that don't he think Bebe and Ravinder did wrong with Harman. He asks her to not forget that what Harman did. She tells him that if he don't forgive Harman then Bebe and Ravinder's anger won't decrease. He tells her that he can't forgive Harman and leaves from there.
Next day, Rajveer gets mesmerized seeing Ajooni. He back hugs her. She asks him that what is he doing. He makes her laugh by telling horoscope joke. He hugs her again. She tells him that anyone can come. He tells her that he don't care about it. He tells her that he don't want to stay away from her for a second also. Harman enters Rajveer's room. She says that he brought halwa for Rajveer. He refuses to eat and leaves from there.
Meanwhile, Harvinder asks Aman that why she did not leave the house yet. Aman tells him that she is daughter in law of this house. She tries to stop Harvinder. He ties her mouth and hands and leaves from there.
Episode ends.
Precap – Shikha introduces herself as Aman to Judge. She says that she is ready to give divorce to Harvinder. Ajooni brings Aman there.
Click to read