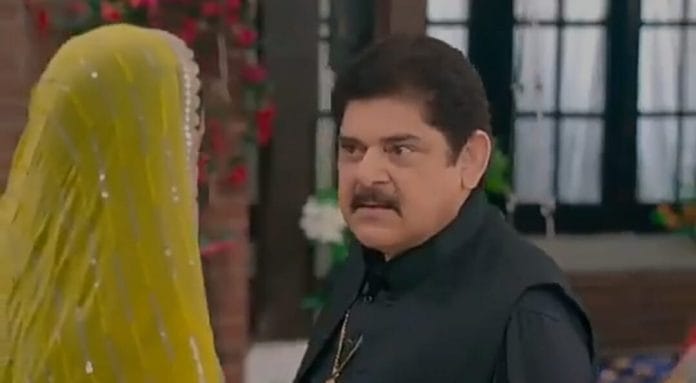 Ajooni Spoilers, Upcoming Story, Latest Gossip , Future Story, Latest News and Upcoming Twist on tellyexpress.com
Shoaib Ibrahim and Ayushi Khurana starrer Ajooni is Star Bharat show. This show is about how, despite coming from a middle-class family with strong family values, Ajooni is compelled to marry the guy she despises the most. Now, Avinash reaches Bagga house to treat Aman so it will be intriguing to watch that what going to happen in the future episodes.
In the current track, Avinash informs Ajooni that he has been sent by Doctor Khanna. He examines Aman and he injects her. Ajooni takes him to Harman. Harman gives Doctor fees to Avinash. She taunts Aman and Ajooni and goes inside. Avinash tells Ajooni that he could understand what happened to Aman seeing her injuries.
He asks her about Rajveer's behaviour towards her. She ignores his question and tells him to go. Rajveer gets angry seeing Avinash. He beat him up. Ajooni asks him to stop it and it turns out to be her dream. Avinash asks Ajooni to take care of Aman and leaves from there.
Harvinder calls Shikha and blames Aman and Ajooni for everything. He promises to protect her after marriage. Ravinder gets angry seeing the news of Harvinder's extra marital affair. He decides to announce Harvinder and Shikha's marriage on his birthday party.
Dolly's dress gets burnt because of her carelessness. Bharat scolds Meher for not helping Dolly. Next day, Harman drags Aman to the kitchen to cook for guests.
Rajveer warns Ajooni to not do anything in front guests. He says that he won't support her this time. Harvinder throws Aman's belongings out of the room. He ousts her out of the room.
In the upcoming episode, Ravinder will announce Harvinder and Shikha's marriage. Ajooni will say that this marriage can't happen.
Will Rajveer support Ajooni this time? How Ravinder will react now?
All these questions will be answered in the upcoming episodes.
To know what will happen next in your favorite show Ajooni, stay tuned to this space.