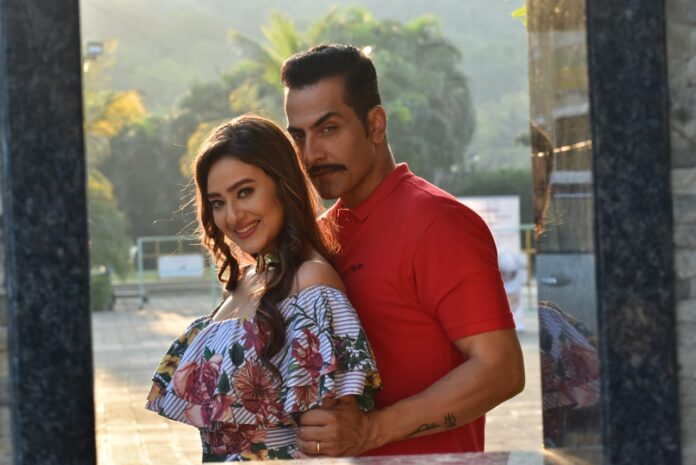 Anupama 24th November 2020 Written Update on TellyExpress.com
Today's episode starts with Rakhi saying to Shah's that as per today's plan they all will have dinner at the dining area. Leela and Anupama oppose. Hasmuk says they should not upset Rakhi. Kinjal says to Samar that having dinner at dining area will get him a chance to confess his feelings to Nandini. Samar agrees with Rakhi for having dinner at dining area. Anupama agree later too. Rakhi thinks there will be a blast tonight.
Later, Anupama self-talks and says this is the first ever party where she is not cooking and just celebrating. She gets happy. Other side, Vanraj gets smitten seeing Kavya. He pranks her by acting that he go heart attack. Kavya and Vanraj shares a quality time together. Vanraj asks Kavya to accompany him to the garden area. Kavya says they have decided to celebrate the birthday in the room. Vanraj asks Kavya to wait for his surprise.
Ahead, Kavya gets smitten seeing her birthday decoration. He thanks Vanraj. Vanraj feels sorry for not able to become good boyfriend. Kavya says she will always count these two days of her life. Vanraj plants a kiss on Kavya's hand. Rakhi says Kavya got her surprise and not Vanraj will get the shock of his life.
Further, Shah's gather at the dining area. Kinjal asks Nandini to find Samar as he is seen nowhere. Here, Hasmuk asks Anupama if he can have food. Rakhi asks Leela and all to enjoy the night. Anupama sees Red velvet cake and thinks it is for Kavya. She goes to cross-check and finds it is of someone else. In the meantime, Samar proposes Nandini. Nandini asks Samar to give her the time. Samar gets upset. Here, Rakhi see the watch. Leela points out Rakhi for watching the clock. Rakhi makes an excuse. Nandini comes back and breathes heavily. Rakhi and Kinjal gets confused.
Other side, Kavya says writing a wish on balloon gets it fulfilled. The balloon flies away. Vanraj says he will get it for her. A girl out there takes the balloon and refuses to give it back to Vanraj. Anupama sees the balloon and sits teary. Soon, Vanraj sings birthday song for Kavya. Shah's recognise Vanraj's voice. Anupama sits shocked.
There, Vanraj propose Kavya and confess her that he loves her. Kavya accepts Vanraj. Rakhi enters and shocks Vanraj and Kavya. Anupama and others come too. (Episode ends)
Precap: Rakhi gives earful to Shah' and threatens them to viral Vanraj's honeymoon video with Kavya.
Also check: