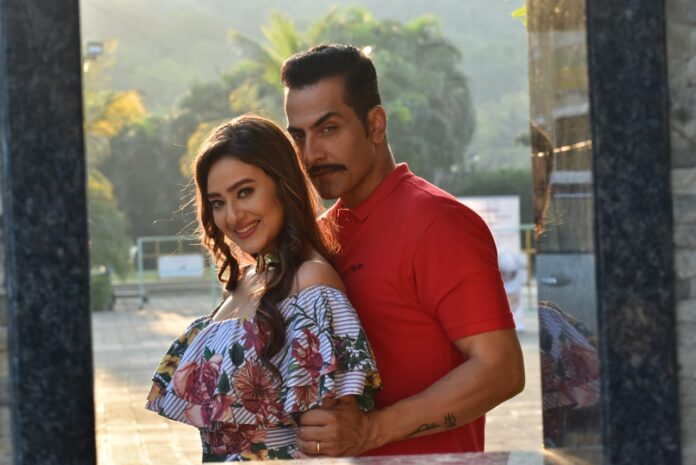 Anupama 25th November 2020 Written Update on TellyExpress.com
Today's episode starts with Anupama, Pakhi, Paritosh standing shocked and recalling their moments with Vanraj. Anupama decodes Rakhi's intension and asks her if she call them for this. She says to her inspite of knowing Hasmuk is not well than also she planned against them. Rakhi tries to defend but Anupama warns her. She says the family belongs to her and she won't see the, getting insulted in front of outsider. Rakhi confronts to Anupama and says she plotted against them but she is not like her to who insipte of knowing about her husband's affair is covering him.
Rakhi than signals staffs and other people to go. Kinjal asks Rakhi to stop. Rakhi asks Kinjal not to interrupt and pushes her away. She asks Kinjal to use her brain. Rakhi further asks Anupama to tell if she will get Pakhi married to a family where father is on honeymoon. She says like her she also can't do alliance with them. Sanjay about to take Pakhi and his daughter out from the place. Pakhi refuses to leave the place.
Further, Rakhi reveals to Leela and Hasmuk that Anupama and Vanraj is hiding the truth from them from long. She tells Anupama fainted that day because she spotted Kavya and Vanraj in her bedroom. Rakhi says Vanraj that day married Anupama but celebrated first night with Kava. Anupama asks Rakhi to stop. Rakhi says she is saying only but Vanraj is doing that in open.
Later, Rakhi breaks the alliance of Paritosh and Kinjal. She calls Vanraj loose character. Rakhi warns Paritosh never try to meet Kinjal again else she will viral Vanraj's honeymoon CCTV video. She asks Shah's to leave the place else they have to pay the bills. Rakhi takes Kinjal with her. Vanraj stands in front of Leela and Hasmuk. Leela about to raise her hand but Hasmuk asks her not to create scene like Vanraj in front of outsiders. He orders all to come back home. Paritosh recalls his engagement with Kinjal and stands teary.
Kavya asks Vanraj how the day turned worst. Vanraj decides to go back home. He says before Anupama turn his family against him, he needs to go. There, Kinjal asks Rakhi why she insulted Shah's. Rakhi says it was needed and now she won't let her alliance happen in Shah Family. She feels proud exposing Vanraj in front of all. Anupama in her room cries and says this would have happened one day. She worries for her family. (Episode Ends)
Precap: Leela slaps Vanraj.
Also Check: