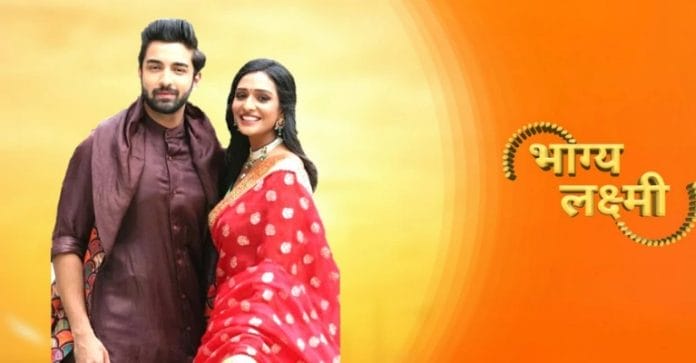 BhagyaLakshmi 8th January 2023 Written Update On TellyExpress.com
The episode starts with Ayush asking Rishi. Rishi asks Ayush if he also came here to scold him. Ayush says he came to take him home. Rishi asks Ayush to sit down. Rishi shares his grief with Ayush that he hurt Lakshmi and he doesn't know how this happened? Rishi thinks Malishka might have lied to her but he knows that Lakshmi would never lie to him. Rishi says Lakshmi saw him and Malishka on the same bed. Rishi says he is the worst guy in the world. Ayush says he would never do anything like that. Rishi says he did everything and says he deceived Malishka and Lakshmi. Rishi says he broke Neelam's trust in him.
Lakshmi asks the Pandit to tell them about the Guy. The Pandit gives the details of the Guy saying they are a well settled family and the guy is doing job and says he might settle in Foreign country.
Ayush tries to take Rishi but Rishi says Neelam hit him and Lakshmi scolded him. Rishi says he is also hurt in the heart. Ayush consoles Rishi and says everything will be alright. Rishi asks Ayush how it will be alright. Ayush stays silent and asks Rishi to come with him.
Neha introduces herself to the Pandit. The Pandit seeing Neha says Ok from his side. Balwinder enters Rano's house. Balwinder introduces himself to the Pandit that he is the son in law of Rano. Rano gives clarity to Pandit Ji that Balwinder came for Lakshmi, not Neha. Balwinder also says he came here for Lakshmi.
Rishi says to Ayush that if Lakshmi is here then she wouldn't have allowed anything to happen to him and says she would have become his shield. Rishi says now Lakshmi also went away from him and asks who is going to save him now?
Rano says to Balwinder that the Pandit brought a match for Neha and not Lakshmi. Balwinder says if it is a match for Neha then there is no problem. Shalu scolds Balwinder and asks him to leave. Balwinder leaves from there. The Pandit asks Rano who is this Goon that came here. The Pandit asks Rano to do the marriage of Lakshmi and Balwinder and says if she does that then he will do her daughter's marriage. Rano pleads the Pandit Ji but he doesn't listen to her. The Pandit leaves from there. Neha hearing about the match pleads Rano to do the marriage one way or another.
Ayush brings Rishi to the Oberoi mansion. Virendra sees Rishi in a drunken state. Rishi apologises to Virendra that he slipped. Virendra scolds Rishi infront of the whole family. Virendra says Rishi humiliated their whole family.
Neha begs Rano to make her marriage. Rano says she can't marry Lakshmi to Balwinder for her marriage. Shalu also says Lakshmi is already married. Neha says Lakshmi is divorced.
Virendra says he used to feel proud to tell others that Rishi Oberoi is his son and says now he feels ashamed to tell others that Rishi is his son. Rishi says he ended their relation of father and son. Neelam says he ended her relationship with him also. Rishi pleads Neelam to punish him but not break their relationship with him.
Episode ends.
The episode starts with Lakshmi hugging Shalu. Shalu asks Lakshmi what happened and why is she crying? Lakshmi tells Shalu that Sonal took her to Malishka as Malishka tries to commit suicide. Lakshmi tells Shalu that she saw Malishka and Rishi together once. Lakshmi cries infront of Shalu. Shalu asks Lakshmi if Rishi did all this. Shalu says Rishi would never do something like that. Lakshmi says she saw with her own eyes. Shalu says then she might be mistaken. Lakshmi says Rishi admitted that he slept with Malishka. Shalu asks Lakshmi if she talked with Rishi. Lakshmi says there is nothing to talk about as Rishi admitted that he slept with Malishka. Shalu asks Lakshmi how can she talk like this. Shalu says they are married and it is a relation of seven lives. Lakshmi says Rishi broke that relationship.
Malishka and Sonal think their plan is going haywire by Kiran's actions. Malishka says she will do anything to get Rishi.
Balwinder creates a wedding card of himself and Lakshmi. Balwinder thinks he is going to throw this wedding card on Pandit's face. Balwinder thinks he is going to make Lakshmi his one way or another.
Also See: