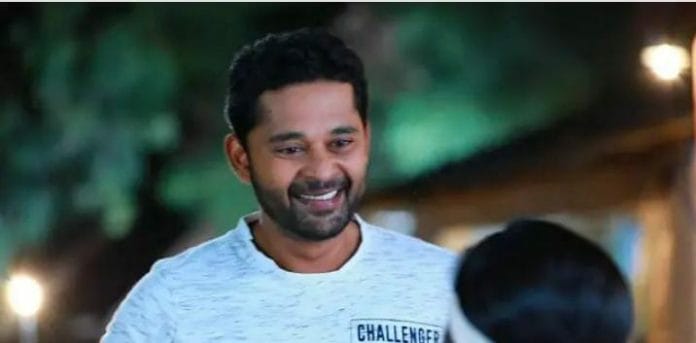 Bharathi Kannamma Upcoming Story, Spoilers, Latest Gossip, Future Story, Latest News and Upcoming Twist, on TellyExpress.com
Vijay TV's popular show Bharathi Kannamma never fails to entertain it's audience with its interesting story line. serial brings a major twist by taking DNA test to Bharathi and Lakshmi. Now series focuses on Villagers to isolate Bharathi
In Today's episode we see: Bharathi lies to Soundarya that he is eating and disconnects the call. Both Bharathi and Ganapati are starving. Bharthi ties the towel on his stomach and falls asleep. Someone place the food beside him and wakes him up. Bharathi misunderstands that Ganapati wakes him.
Ganapati tells him that he is starving how will he wake him? Ganapati says that may be it's ghost. Bharathi says that he really felt someone wake up him. He notices a plate beside him. Both Ganapati and Bharathi gets excited seeing the food.
Bharathi tastes the food and says it's Kannamma's cooking. Ganapati asks him does Kannamma kept this here? Bharathi denies it reasoning Hema did it. Ganapati says that she is a good daughter of him. Both enjoys the food there.
Bharathi gets upset when Villagers refuses to take his help. He gets a letter from his daughter again. Bharathi meets Kannamma in school and give a medicine to her. She refuses to accept it.
In the upcoming episode viewers will see; Bharthi will meet Hema in school. He will thank her for helping him in secret. Hema will deny him and demand him to stay away from her. Meanwhile, Lakshmi will inform him that she sent the location to him. She sent food for him.
Lakshmi will reveal him that she missing him a lot. Shall she call him as daddy? Bharathi will get excited to hear it.
What will happen next? When will Kannamma accept Bharathi? When will Kannamma forgive Bharathi?
The upcoming episode will answer all our questions and stay in tune with our space for more updates