Contender Vishal Aditya Singh who entered the Bigg Boss house as the wild card entry got evicted in the 18th week.
After coming out from the house actor in an interview with the leading daily praises the game of Asim Riaz. Check out more details!
More than the performance inside the house; Vishal Aditya Singh fetched the camera attention inside the house for his fights with his ex-girlfriend Madhurima Tuli. Actress Madhurima Tuli was also the Bigg Boss 13 wild card contestant. No sooner the actress entered the house; Vishal decides to distance himself from her. But in spite of that during a conversation; Madhurima hits Vishal with the slipper. Furious with Madhurima's act Vishal demands Bigg Boss to open gate and gets ready to quit the show. Rashmi, Asim and Paras convince Vishal and he changed his decision.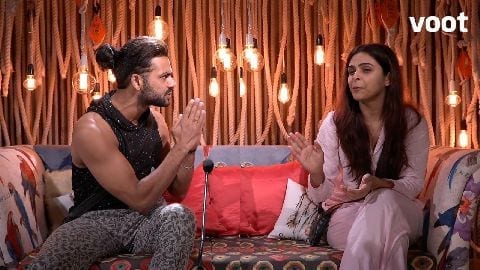 After that one more huge fight happened between the Vishal and Madhurima where irked with Vishal; Madhurima injured Vishal with a frying pan. Her act didn't go well with Bigg Boss and Salman Khan and the actress was asked to leave the house the very next moment. After she left Vishal too got evicted when the show completed the run of 18 weeks.
After coming out from the house Vishal was asked according to him who is the gamer inside the house. To which Vishal replied: he likes Asim's game inside the house much. He says whatever Asim does it seems he is doing for the game. He says most of the celebrity inside the house has came with a back up of the face value but Asim wasn't had any such big back up. Thus, he has made his big place inside the house by his own. So for him he is the gamer. Vishal bonds well with Asim and Rashmi inside the house.
Stay tuned with us for more news, spoilers and latest updates.