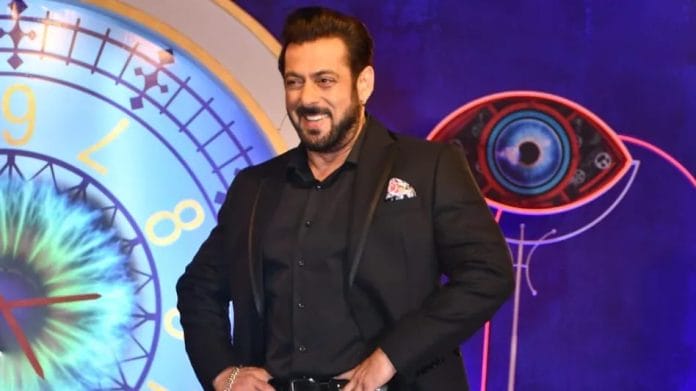 Bigg Boss 16 20th January 2023 Written Update on TellyExpress.com
Today's episode started with Day 11 at 8 AM: inmates gather to sing bigg boss anthem.
8:30 AM: Shalin climbs the high and update Soundarya about outlook. They discuss about birds.
Nimrit asks Stan and Shiv if she didn't tell them that Archana was asking for milk. Shiv refuses to give milk to Archana. Nimrit side Archana. Shiv gets offended and asks Nimrit to take a stand for mandali. Nimrit asks Shiv not to go mad at her. Archana says to Nimrit that Shiv and team didn't asked milk.
Soundarya and Shalin discuss and says mandali is losing mind. Soundarya says Shiv is very arrogant.
Nimrit, Shiv and Stan discuss about Archana. Archana asks Nimrit to tal on her face. Nimrit says to Archana that she is having private discussion with Shiv and Stan.
9 AM: Shalin asks Nimrit if mandali don't have any problem over their conversation. Nimrit says no. Shalin says Soundarya was saying the same. Nimrit denies. Shalin and Nimrit discuss about Tina.
Shalin says he don't have anyone to share the conversation. Nimrit says to Shalin that Tina wanted love angle with him. She adds after it got flop she is trying angst angle with him.
10:30 AM: Stan,Shiv and Priyanka does workout. Nimrit says to Soundarya that she can't trust Shalin. Soundarya agrees with Nimrit.
Shalin says to Sumbul she can spend a time if she wants.
12 PM: Shalin is left alone. He says he can feel Shehnaaz. Archana regret abusing and getting violent and messing up her game.
12:30 PM| Stan decides to talk with Priyanka and Tina. He calls Shiv too. Shiv asks Stan to go alone. Stan refuses to go without Shiv. Priyanka says Shiv is jealous of Stan.
5:30 PM: Tina talks with Maahim. Maahim ets Tina's egg from her plate. Priyanka laughs.
5:45 PM: Bigg boss address inmates. He talks about bigg boss finale. Bigg boss welcome astrologer Shaurya Sharma in the house. Shaurya gives rose to Archana. Archana gets smitten.
Shaurya asks Shalin to be alert as it is high time.
Shaurya talks with Tina. He says Tina didn't get any super hit show because of her attitude. Shaurya asks Tina to be carefree.
Shaurya reads Sumbul's star. He says Sumbul is very broken. Sumbul gets surprised. Shaurya asks Sumbul to take blessing from moon as her stars going to shine and she might lift the trophy.
Shaurya says to Archana that she will get settled by 2026. He adds Archana has powerful intuition and black tongue.
Archana decide to control her language.
Shaurya talks with Priyanka and talks about her star shine LEO. He asks Priyanka not to change her priority according to her convince. He asks Priyanka not to get her hair color change to brown and yellow.
Shaurya says to Nimrit that her future is bright.
Shaurya talks with Shiv and says his pure heart will drive success in his life. He says he will be in top 4.
Shaurya says to Stan to take criticism with a style.
Lastly, Shaurya introduces Soundarya. He says Soundarya is very clever from inside.
7:30 PM: Shaurya talks with Shalin. He asks to change his game as he has a winning quality. He asks Shalin to take a bath with cold water and suggest him meditation.
Priyanka, Shiv and Stan discuss about Shalin and his acting.
Shaurya says to Archana that she is not serious towards her politics. Shiv and Tina too talks with Shaurya.
7:45 PM: Shiv, Stan, Sumbul enjoy together. Shalin asks Stan why he is happy. Stan says Shaurya said he is going to win the game.
8 PM: Archana says to Priyanka that she will get a big movie break. Priyanka thanks Archana.
Shalin demand Bigg boss to call him in confession room.
Bigg boss calls Shalin to the confession room. Shalin asks bigg boss if confession room is sound proof. Bigg boss asks Shalin to calm.
Shalin loses his cool. Bigg boss ask Shalin to relax and talk later. Shalin confessed he is getting depressed. Bigg boss asks Shalin to calm. Shalin asks Bigg boss to not air his anxiety and depression talk.
Shalin and bigg boss argues with each other.
8:30 PM: Shalin decide to make a voluntarily exit. Bigg boss asks Shalin if he want psychiatrist. Shalin asks bigg boss to not on-air his conversation with him. Bigg boss argues.
Shalin wish he gets voted out at weekend ka vaar. After long discussion. Shalin apologize to bigg boss.
10 PM: Tina talks with Priyanka and worries about Shalin. She wishes Shalin is fine. Shalin and Archana share a talk.
11:45PM: Shiv and Nimrit hugs each ther.
12:15 AM: Soundarya and Shalin share a talk with each other. [Episode Ends]
Also Check: