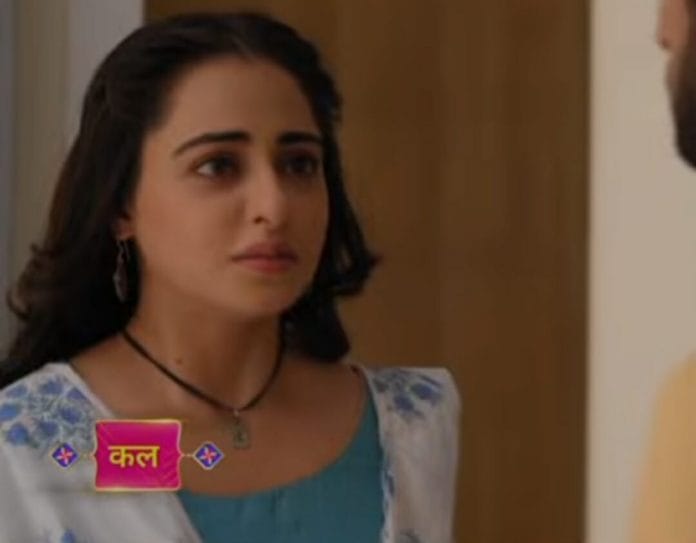 Channa Mereya Spoilers, Upcoming Story, Latest Gossip , Future Story, Latest News and Upcoming Twist on tellyexpress.com
Star Bharat's show Channa Mereya is gearing up with an interesting drama with Rajvant faces humiliation and gets heart attack after Gulraj reveals the truth to media and media attacks the Singh's. Ginni gets shocked by Gulraj's behavior.
Now it will be interesting to see what will happen next? Will Ginni be able to make Gulraj realise her mistakes? Will Ginni and Gulraj accept Goldie back in their life? Will Amber and Shailaja create misunderstanding between Aditya and Ginni?
In the previous episode we had seen that Gulraj expressed her joy to Ginni when she saw the Kushwant's diary on Ginni's hand. She took the diary in her hand and saw it was burned so she questioned Ginni about the same also asked from where did she found the diary. Ginni informed her she found it in Aditya's room which shocked Gulraj.
In Singh's mansion Amber thought how to stop both Aditya and Rajvant from naming half of their property on Grewal's. He also learned that Shailaja was the reason behind that Ginni learned the truth so he scolded her also warned her not to make any stupid mistakes like this.
Shailaja and Amber stopped Aditya and told him the Grewal's might feel insulted if they gave property so Aditya decided to ask the Grewal's what they want and went to meet them. Gulraj got furious after learned the truth of Singh's from Ginni.
Ginni calmed her down and assured her that they would fight for Kushwant to get justice. Aditya arrived there with his lawyer. His suggestion made Gulraj furious so she lashed out at him. She also expressed her disappointment towards Aditya.
Ginni demanded Aditya to make his family confess the truth to the world to get justice for her favor. Aditya pleaded with her some time but the latter refused to gave her then left the place.
In the upcoming episode it will be shown that Ginni will come to meet Rajvant in the hospital but Aditya will stop her and accuse her for Rajvant's condition. He will also tell her that she broke his trust also he don't want to see her face and have any relationship with her and shout at her to leave the hospital immediately. Ginni will walk away with teary eyes. Aditya will look on with tear filled eyes.
To know more about what's happening in Your favorite shows keep checking this space.