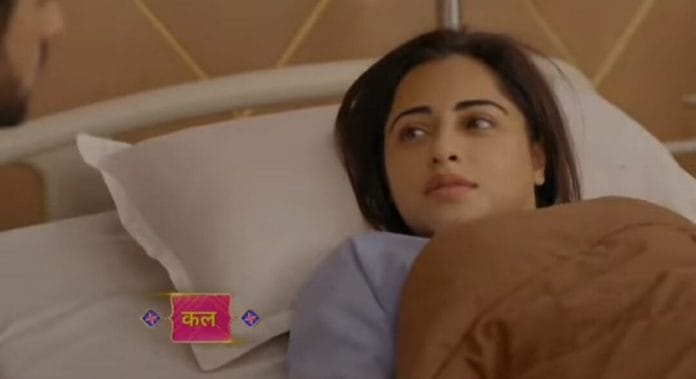 Channa Mereya Spoilers, Upcoming Story, Gossip , Future Story, Latest News and Upcoming Twist on justshowbiz.net

Starbharat's show Channa Mereya is gearing up with an interesting drama with Aditya gets heartbroken when he saw Ginni is fighting for her life so he goes to Gurudwara and prays to God by standing in one leg. Later he learns through Armaan Ginni is out of danger and also gets questioned by Armaan.
Now it will be interesting to see what will happen next. Will Ginni learn about Aditya's effort to save her? Will Aditya realises his feelings for Ginni? Will Ginni learn Amber is the one who behind all this?
In the previous episode we had seen that Aditya and the Grewal's got shocked when Ginni got shot. Grewal's rushed to Ginni while Aditya held her in his arms and urged Armaan to call the ambulance. Armaan decided to took Ginni to the hospital in a car when he realised he was unable to connect with anyone from the hospital but the car malfunctioned so he took Aditya and Ginni in a bike.
Gulraj fell unconscious seeing Ginni's state. Aditya Ginni and Armaan reached the hospital. The nurse asked to finish the formalities to get the treatments to start. Aditya told them Ginni was his wife. They took Ginni with them. Aditya recalled every conversation he had with Ginni also the moments he shared with her.
Aditya questioned Armaan the reason behind Ginni's intention to save him. Armaan advised Aditya to remove the illusion he had for Ginni and think with clear mind then only he could able to realise and understand Ginni's intentions behind taking such step.
Amber threatened his men and asked them to kill Mrs.Randhawa at any cost. Gulraj Shampy and Dimpy rushed to the hospital. The doctor informed them about Ginni's critical condition. They all cried and prayed God. Aditya pleaded with the doctor to anything and everything to save Ginni.
The doctor informed they were trying their best only and left. Aditya asked Armaan to find a best doctor. Armaan obliged and went to make a call. Amber got tensed when Supreet informed him about the tragedy that happened to Ginni and assured her the one who behind this will get caught soon.
In the hospital Gulraj demanded Aditya for assurance about Ginni's recovery. Aditya looked helpless and send her with Shampy and Dimpy to look after her.
In the upcoming episode it will be shown that Aditya will meet Ginni in her hospital room. He will question her why she took bullet instead of letting him take the bullet and tell her wants the answers.
Ginni will smile and tell Aditya this is natural for the people to sacrifice anything for their family and it dont need any reason or explanation. They both will stare at each other.
To know more about what's happening in Your favorite shows keep checking this space.