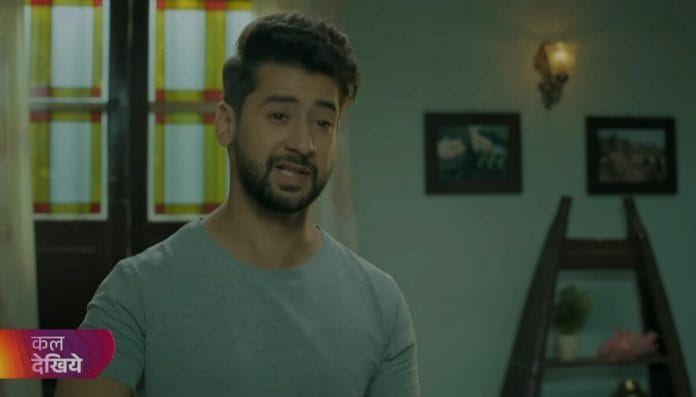 Dil Diyaan Gallaan Spoilers, Upcoming Story, Latest Gossip , Future Story, Latest News and Upcoming Twist on tellyexpress.com

Sab TV brand new show Dil Diyan Gallan is all set to entertain the viewers with it's fresh storyline. Amrita lives with her family in New York and she has some past hurtful experience in India related to her grandparents. The leads of the show Paras Arora and Kaveri Priyam have been introduced as Amrita and Veer. It will be interesting to watch how Amrita comes back to India and sort out all the unsolved issues in her family.
In previous episode Kushwant insults Dilpreet for giving birth to a son like Maan who left his parents alone. Dilpreet can't take that anymore and he goes on terrace to break the water tank he made in this hope Maan will return. Veer and Sanjot try to stop him but Dilpreet curses Maan.
Amrita finds it disgusting and she leaves the house with her luggage. Dilpreet says he has no hope left for Maan. Veer takes him down and says Maan is not involved in this matter at all but Dilpreet doesn't believe him. Amrita bumps into Randeep there and Ria scolds Veer for not letting Amrita leave.
Sanjot recalls how Dilpreet suffered a heart attack when Maan left. She promised Dilpreet that she won't go back to Maan again.
In future episode viewers will see Veer will decide to unite Maan and Sanjot seeing her pain.
Will Dilpreet learn Amrita's truth?
To know what will happen next in your favourite shows, stay tuned to this space.