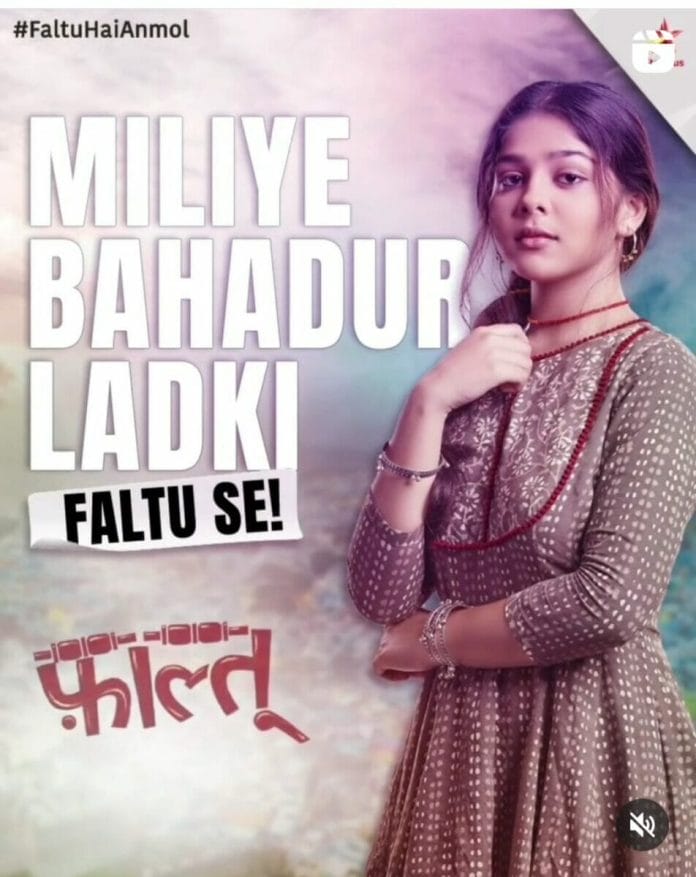 Faltu 11th January 2023 Written Update on TellyExpress.com
Episode starts with Faltu hearing Pappi's whistle sound and proclaims that he is also staying in their hotel. She gets worried along with Charan and Pratap, while the latter states that they will leave the hotel and will shift to some other place. Faltu thinks about it and declares that she won't go anywhere else. She proclaims that she won't keep running away from Pappi and determines to teach him a lesson. She ask Pratap to find about his room number, while they decides to stay alert from him. Meanwhile, Pappi's goon knocks on their door in order to ask for a lighter. They gets afraid and stays silent.
Here, Pappi's goon gets furious and keeps knocking on the door loudly but Faltu and her family stays quiet and prays for him to leave from there. Meanwhile, he gets the lighter from a waiter passing from there and goes away from Faltu's room. Faltu and her family gets relieved seeing him gone and then Charan goes to do some work.
Sumitra feeds sweets to all the family members, while Janardan ask about the good news. Kanika smiles and reveals that Sumitra is doing it because Siddharth have taken a huge decision for their company, which will surely be beneficial for them. She notify Janardan about the work done by Siddharth on his first day at the office and shows her support towards him.
Elsewhere, Kanika states that Siddharth will surely make their business reach the heights. She also tells that they should have to give more work and projects to Siddharth instead of Ayaan, as the latter have so much of potential. She also says that bu doing so they will decrease the immense work load from Ayaan's shoulder and he will also get some free time to spend with his wife Tanisha.
Janardan gets elated finding about Siddharth's step and praises him, while Tanisha also says good words for him. The latter smirks seeing everyone taking his side, while Ayaan comes there and states that Sid's action will cause damage to the company. He explains his concern regarding his decision and tries to make others also understand it. Siddharth gets furious but controla his anger and tries to justify himself.
Ahead, Kanika tells Ayaan not to worry so much about the company and ask him to spend time with Tanisha. Everyone else agrees to her while Siddharth smirks. Meanwhile, Ayaan goes to drop Kanika to her car while she ask him to ca her as his mother and reminds about his marriage. He hesitates but agrees to her and then questions about the selection of cricket girls team. She concludes that he still worries about Faltu.
Ayaan ask if Faltu came for the trial match, to which Kanika replies negatively and says that she isn't ambition and ask him to forget about it. Ayaan gets more angry at Faltu and goes inside his room, where Tanisha plans a surprise for him and ask him to get ready. She then takes Sid's help to book a private lounge while he leaves his phone inside Ayaan's room mistakenly. Whereas, Pappi confronts Faltu as Pratap opens the door of his room.
Further, Pappi drags Faltu downstairs and takes her out of the hotel. He determines to marry her while she ask him to leave her. She proclaims that she won't spare him while at that time Charan comes there with the police and they arrested Pappi. Meanwhile, the latter calls Sid for help and Ayaan receives the call. He gets shocked finding about the matter and learns about Sid's connection with Pappi.
Precap:- Ayaan goes inside the hotel to search for Faltu. He questions the receptionist about Faltu's room and gets inside it. He becomes disheartened upon not finding her and ask the staff regarding them. He lashes out at him for not knowing about Faltu and her family's whereabouts. Whereas, the latter goes along with Pratap and Charan to some other place. Ayaan thinks that he again lost the opportunity to meet her.
Click to read