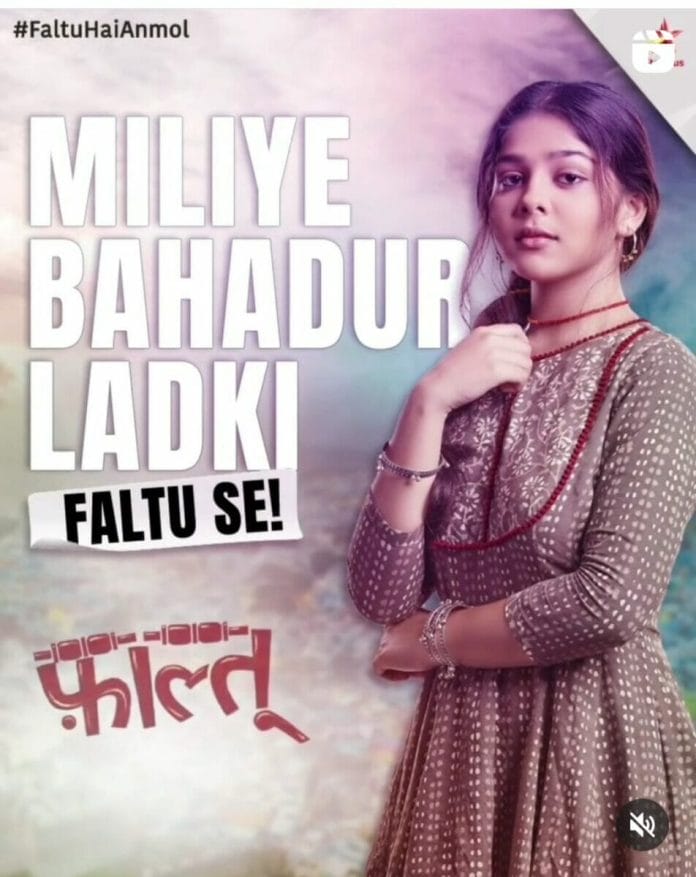 Faltu 22nd November 2022 Written Update on TellyExpress.com
Episode starts with Faltu running away from the goons while Ayaan rushes to save her. He gets worried for Faltu and tries to find the latter. Meanwhile, Sid follows him and ask the shopkeeper about Ayaan. He learns that the latter is trying to find a girl and smirks thinking about the opportunity he can use against his brother. Whereas, Janardan introduces Tanisha to his guests and proclaims that he will do everything best for her. The guests starts asking for Ayaan while Kanika becomes furious regarding Ayaan's missing. Tanisha gets worried for him and shows her concern, while Janardan ask her to relax and goes to check on his son.
Here, Kanika starts making comment upon Ayaan and looks at Janardan while he shows his trust upon the latter and assures that he must be inside. Sumitra sees the drama and confronts them asking that why Ayaan is going missing all the time. She states that he wasn't there before the engagement and even left after it. She intentionally tries to cause doubt in Kanika's mind against the latter.
Kanika questions Janardan being serious about Ayaan and shows her disappointment. Whereas, Sid's father comes there and tries to handle the situation. He states that Savita and Ayaan both are missing and they must be together inside. Sumitra gets furious at her husband for taking Ayaan's side and glares at him, while Janardan agrees to his brother and goes to find Ayaan.
Elsewhere, Janardan meets Savita and confronts her about Ayaan, to which the latter replies that she don't know about him. She also tells that his mother is crying since a long time as she was missing her daughter. She tells that she is crying because of Rujula while Janardan gets furious and proclaims that he knew about it. He says that he haven't prohibited anyone not to come inside the house.
Janardan tells that he already told his mother that she can invite Rujula if she wanted. Whereas, Savita reminds him that how he insults Rujula's husband and that's the reason the latter doesn't like to come to their house. Janardan states that it was Rujula's mistake that she married a middle class man against their will and so he doesn't want to keep any connection with her.
Ahead, Faltu keeps running and suddenly sees Ayaan in front of her. She gets relieved and sits there while he goes near her and calms her down. He blames both of them for the problem and says that she is really important to him. He proclaims that she is his responsibility while she reminds that he should have to be with his family. He denies and tells that he left his engagement party for her and then both of then sees the celebration of India's victory celebration.
Ayaan states that soon Faltu will also play for the Indian team and then he will cheer for her and also celebrate for her victory. At that time Sid sees them and smirks thinking about his ploy. He returns back to the house, while Kanika tries to drag Tanisha away from Mittals house. She lashes out at the latter while Janardan shows his trust upon Ayaan. Savita also insists Kanika to think calmly but the latter stays enraged. Tanisha stands against her mother and shows support to Ayaan stating that she is worried for him.
Further, Sid comes forward and starts his drama. He says that he saw Ayaan with a girl while Mittals denies to believe it. At that time Ayaan comes there and says that Sid is right. He reveals that when he went out he saw a girl asking for help and so he helped her as humanity. Tanisha and Janardan confronts him asking that why he went out of the house after engagement? To which he replies that he went to bring Rujula, while the latter enters inside the house.
Precap:- Faltu tells Rujula that she wants to be a shinning star of cricket, so that people will never throw shame on the father who gets daughter as his offspring. Meanwhile, Rujula and Ayaan sees her passion. Later, Pappi calls Faltu and proclaims to bring her back forcefully. He also threatens that he will burn Ayaan's mart before bringing Faltu back to Ittarpur, while the latter gets shocked.
Click to read