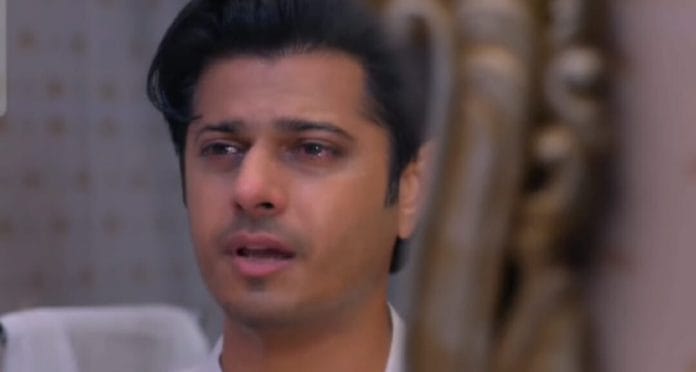 Ghum Hai Kisikey Pyaar Mein Spoilers, Upcoming Story, Latest Gossip , Future Story, Latest News and Upcoming Twist on tellyexpress.com
Star Plus popular daily soap Ghum Hai Kise Key Pyaar Meiin have garnered a huge amount of audience. The gripping storyline filled with twist and turns makes it engaging to the viewers. Previously, Virat blamed himself for hurting Sai as he sees her heart broken. He felt restless after hiding the truth from Sai, but convinced himself not to let her find the truth as it can cause danger to Pakhi's life.
Meanwhile, Bhavani mocked Shivani for being pregnant at her age. Whereas, the latter took a stand for herself and taunts Pakhi for not being able to give birth. Virat lied to Sai about Vinu while she cried. He hugged her in order to console her, while Pakhi saw them together and got shocked.
In the current track, Sai cries and ask Virat that why he didn't stopped her from leaving the house with Vinu. She says that he should have supported her instead of others. He agrees to her and apologises for his past mistake. He also cries and says that his mistake separated him from his own family.
Here, Virat tells that he and Sai would have been together with their kids, leading a happy life, while Pakhi sees them and gets shattered. She goes away from there hiding her tears. Sai realises her position and gets separate from Virat.
Sai says that they should maintain their distance from one another, as they have already moved on in their life. Virat feels sad and tries to stop her but gets unsuccessful. Meanwhile, Jagtap calls Sai and notify her about Karishma's whereabouts and her affair.
Ahead, Jagtap also gives Karishma's address to Sai. Shivani gets pampered by Ashwini while Pakhi gives a silent treatment to Virat and he keeps thinking about Sai. Pakho confronts the latter in front of everyone, as Vinayak leaves from the house.
Pakhi accuses Virat for going back to Sai after learning that Pakhi can't give him his heir. She questions him about hugging Sai at the cafe, while everyone gets shocked. He says that he is doing all the things for Pakhi only and proclaims that she won't understand.
Later, Bhavani meets Sai and gives a strict warning to her. She ask the latter to stay away from her family, while Sai takes a stand for herself. She then calls Virat and tells him about the matter. She states that she don't want to keep any touch with him, while he becomes upset.
Now in thr upcoming episode, Sai will see Virat playing with Vinayak. She will stand aside and proclaims that she knows Virat is hiding the truth about her son Vinu. She will state that he is trying to keep him away from her. She will also conclude that her son is alive and will declare that she will soon make Virat tell the truth in front of her. She will also get determine to punish Virat for hiding it from her.
Will Sai be able to find the truth?
Will Virat rectify his mistake?
It would be interesting to see what happens next on the show.
Stay tuned with us for more news, Spoilers and written updates of Ghum Hai Kise Key Pyaar Meiin.