Star Plus supernatural show Nazar is undergoing some huge twist these days. The life of Pia and Ansh post their son born has become more difficult and miserable as Mohana is after them in every tits and bits. Munna who is destined to be Mohana's murderer is being prey to her cheap plans every second day. With situation hitting such high notes Pia and Ansh are having no way to live a peaceful life.
Ardent fans of the show know that Mohana already turned Vedashree into a dayan and now when Vedashree
is out of her web she is trying to make her do things as per her whims.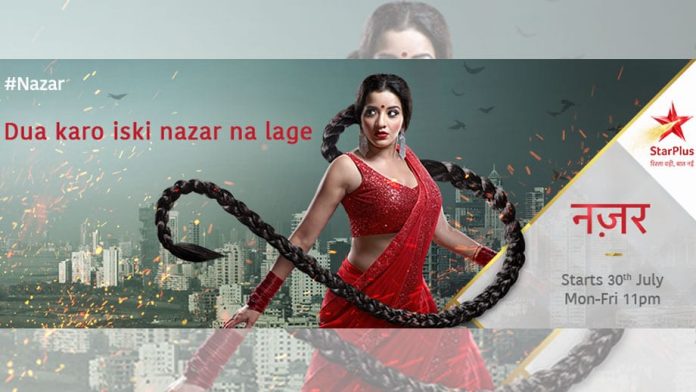 In the upcoming episodes of the show viewers will see Pia will be put in a dilemma regarding her son's life. She will decided to separate from Ansh and turned herself into a mermaid to save her kid. While on the other hand Mohana will try to blackmail Vedashree again. She will reveal her next plans to create havoc in everyone's life to Vedashree. This will shock Vedashree to the core and she will be worrying about saving her family life.
On the other hand Mayank may start to have some feelings for Tara but she will start doubting his intention and actions in the upcoming episodes.
To know more about the show please watch this space.