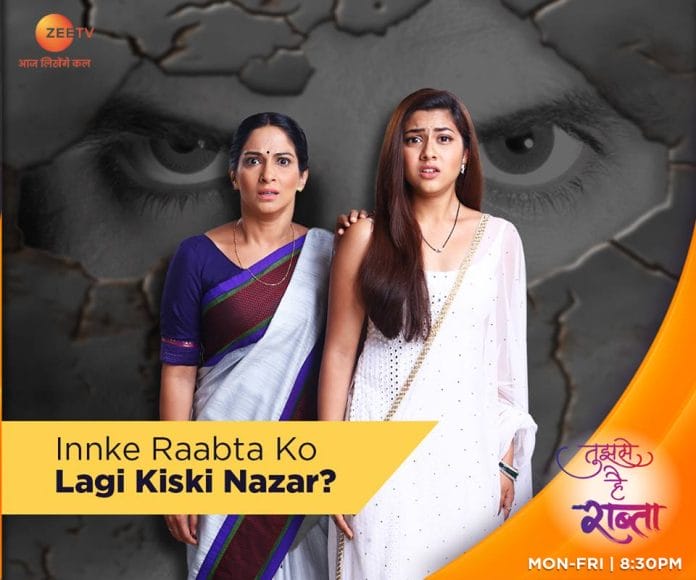 Zee TV's one of the most popular show Tujhse Hai Raabta is witnessing one after another major points in the storyline. Currently the show is focusing on the revelation of Malhar Mom's murder mystery. The viewers of the show has already seen that Malhar blamed Aao saheb for killing her mother and then hiding the truth all these years from him and also from society.
In the upcoming episode post the death of Rao Sahab, Aau Saheb will be seen in the old avtaar back where she used to torture and humiliate Anupriya. As per the sources Anupriya will try to convince Ahilya about kalyani being innocent in the whole matter. But being a core hater of kalyani from heart Ahilya will ask Anu to leave the house then and there.
Aao Saheb will also side by her and throw her luggage outside of the house when Kalyani will come to her rescue. Amidst of all Malhar's kaka Sarthak will ask Anupriya hand in front of all whole family for marriage and also gives her green bangles as a sign of shagun for the same. While Kalyani who is trying all along for her aai's marriage will be happy, at the same time this will make aao sahab and Ahilya more annoyed and irritated on Kalyani.
Now lets see how will Malhar react to this whole situation.