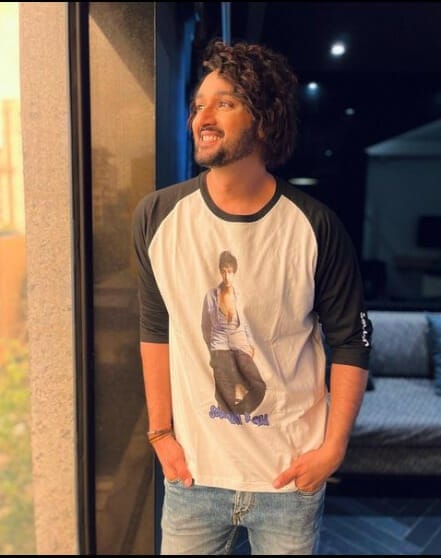 Last day Saurabh Raaj Jain's fan celebrated #4YrsofSRJasDhananand
Rose to fame by playing mythological characters [Lord Shiva, Lord Krishna], Saurbha Raaj Jain is missed by fans. He was last seen in 2020 show 'Patiala Babes'. He aced the character of Chef Neil Oberio. Actor has its own unique style to pull character. His screen presence skips the beat. The way he delivers the dialogue and brings the best out of characters, Saurabh Raaj is one of the top TV actors. Saurabh not only has uniqueness on camera. Today we will talk about his other uniqueness that makes him shine out. Let's see what more you add:
His smile:
https://www.instagram.com/p/CjZwnK9I6Cx/
A contagious smile to fall for. Saurabh's smile has a separate fan base. In all his clicks he gives the best expressions. Smile adds extra charm to his pictures.
Only he can pull medium long hair:
Medium long hair is just Raaj's thing. Only he can pull this hairstyle. The outgrown hair suits his face. He sometimes keeps it wavy. For a change get them curly while, most of the time he keeps it messy. The short pony tail also looks hot on hunk.
https://www.instagram.com/p/CjZwnK9I6Cx/
Rugged look:
His outer physique is equally good. He stops millions breathes by flaunting his rugged look. He kills it shirtless.
https://www.instagram.com/p/CYYjbftoZwH/
Shades on:
Handsome hunk looks dashing with glares. With shades on he pulls any look.
A poser:
Saurabh instagram is full of his best pictures. He knows well how to pose in front of camera. His gestures are goals. Boys out here can take a clue from Saurabh to rock their instagram pictures. Here we are adding his instagram ID, do not forget to check.
Dashing star celebrate 1.8M instagram followers and counting. He keeps his gram fam updated with his lifestyle. He is a fitness freak. Saurabh was paired opposite to Shweta Tiwari in mv Jado Main Tera Koi Si. Song hit 1.5M impression with positive response from the fans. See the song below
Tell us what made you to fall for Saurabh Raaj Jain.
Follow us for more TV serial news and updates