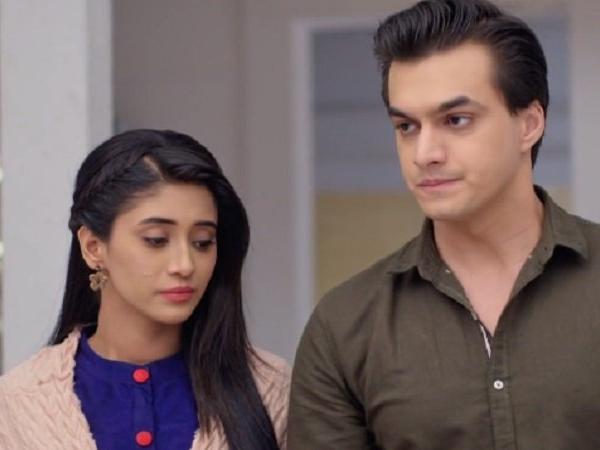 Star Plus longest running show Yeh Rishata Kya Kehlata Hai, always comes up with a twist to make audiences hook to their seats.
This show is family drama and it never fails to raise some important social issues. From the beginning the show has come up with many social issues and in the recent track they covered the harassment issue. In the track Naira raised her voice against Purshottam, Kartik's uncle who tried to touch her inappropriately. She exposed him in front of all.
In current track show is focusing on how insecurities makes a place in a relationship when women gets more appreciation than the men. Currently, in the show Naira has decided to join family business to help her family. Kartik too supported her but it is seen Kartik rethinking on his decision when he sees Naira getting more appreciation than him. Kartik overhears the person when he was comparing his designs with Naira's and appreciated her designs more than him. Kartik's ego was hurt for the first time and he left the place.
Now, this will not stop here when his ego will hurted again during the Mango competition at their place. Serial Yeh Rishata kya Kehlata Hai will soon witness a Mango competition and there will twist in the tale.
Naira and Kartik will share some romantic time. Later, a Mango eating competititon will be held where all the family members will try to eat mangoes without stopping. And in the competition between Naira and Kartik, Naira will win and the family members will praise Naira which will bring insecurity in Kartik as he feels ignored by the family members.
So, what do you think this ego clash will bring rift between Naira and Kartik which will separate them or Kartikk will take it easy and he will support Naira. Leave Comment.
Stay tuned with us for more updates.