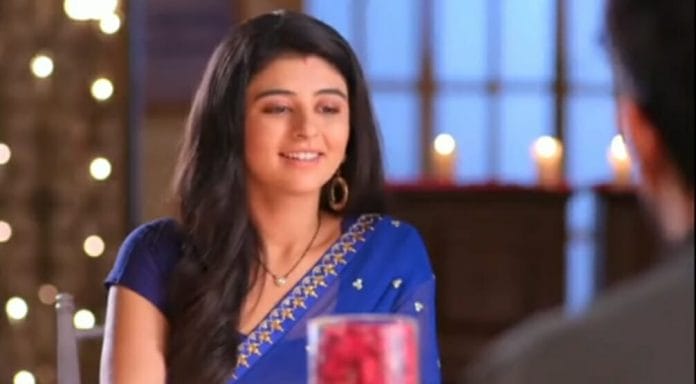 Kabhi Kabhie Ittefaq Sey Spoilers, Upcoming Story, Latest Gossip , Future Story, Latest News and Upcoming Twist on tellyexpress.com

Star Plus' popular show Kabhi Kabhi Ittefaq Sey is gearing up for more drama with Anubhav questioning Gungun's character.
In the current story it's seen that Armaan surprises Gungun with a candle light dinner learning about her resignation. Gungun gets emotional when Armaan says that he prepared her favorite white sauce pasta. Later Gungun's returns home.
Kulshreshths propose Gungun to do her treatment in a hospital in Mumbai and say that they made all the necessary arrangements for that. Just then Gungun receives Armaan's call and the latter says that he booked their flight tickets and got appointment in the hospital and did the payment.
Gungun tells the family that she goes to America for her treatment. Anubhav gets angry and starts arguing with Gungun over her decision of going to America for her treatment. He accuses Gungun's of wanting to enjoy with Armaan in America on the pretext of her treatment.
Gungun slaps Anubhav and warns him for questioning her character. She gives medical reports to him asking to cross check it. Golu phones Gungun's doctor and enquire about Gungun's heath condition and the treatment Gungun should get.
Anubhav and his family get shocked when doctor says that Gungun is in critical condition and she needs to be treated in abroad. Anubhav apologizes to Gungun realizing his mistake. Gungun says that it's too late.

In the upcoming episode it will be seen that Armaan will say to the Kulshreshths that Gungun needs to be taken to America for her treatment. Charudatt will say that he's aware of this. He will ask Gungun with whom she wants to go to America, with Armaan or Anubhav.
Gungun will say that she wants to go with Armaan. Charudatt will ask Gungun to divorce Anubhav before leaving. Gungun will hand Anubhav the divorce papers saying that she already them and will ask Anubhav to sign it and submit it in the court. She will leave with Armaan.

What will happen next? Is this a new beginning of Gungun and Armaan's story?
Stay tuned to this space for latest update of your favorite Hindi shows