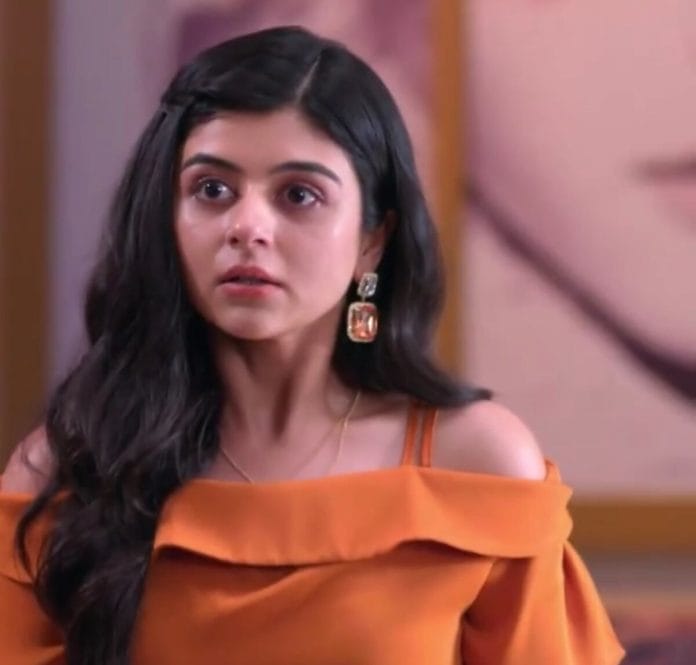 Kabhi Kabhie Ittefaq Sey Spoilers, Upcoming Story, Latest Gossip , Future Story, Latest News and Upcoming Twist on tellyexpress.com
Star Plus daily soap Kabhi Kabhie Ittefaq Sey currently shows that Maya demands Gungun to tell whether she get married or not after Akriti says that Gungun told them she get married. Later Ranvijay comes to attend Ridesh's funeral ceremony where he announces his marriage with Gungun making Akriti and Maya happy whereas Anubhav looks angry and Gungun looks helpless.
In the current track it shown that Maya insults the Kulshreshth's but Gungun asks her not to create a scene. The priest asks someone to sit on the puja but Maya refuses saying she is allergic to smoke and Gungun tells the priest Ridesh neither have a son nor son in law but Akriti says that Gungun is lying and asks her to reveal her husband's identity. Maya also demands the same but Gungun refuses and does the puja. After the puja Akriti tells Gungun that she and Anubhav is going to Switzerland for their honeymoon. Anubhav denies it but Gungun misunderstands Anubhav. Ranvijay comes there and threatens Gungun. He also makes an announcement of his wedding with Gungun. Maya and Akriti gets happy. Ridesh's friend looks confused and looks at Anubhav but the latter refuses to meet his eyes and leaves the house. Later Gungun asks Maya to stop planning her wedding with Ranvijay because he don't like him shocking Maya.
In the upcoming episode it will be shown that Gungun will come to the Kulshreshth's house with her belongings. She will tell them that they wanted to know about her husband's identity which she will reveal it today. Anubhav will looks shocked. Gungun will say to Anubhav that she understands his care and feelings for her. Akriti will get furious and raises her hand but Gungun will stop her and ask her not to interfere when the first wife was talking which will shock the Kulshreshth's.
To know more about what's happening in Your favorite shows keep checking this space.