Actor Kenisha Bhardwaj has been working hard in her show Kaal Bhairav Rahasya 2. The show is shot at night, however, she isn't complaining. "When it comes to 3-4 days shooting at night, it is okay because our mind and body are prepared for it. But it gets difficult if it is more than that. Hats off to Gautam sir and Additi, they have done night shoot for weeks together. In my case, it gets hectic for me. But when we are on the set, we are all charged up. We do not feel that we haven't slept," she says.
However, life has changed for her due to the continuous night shifts. "Not only my sleep pattern, each and everything has changed. I have even faced so many problems because of that. I had low BP issues because of which I fainted on the set. It's normal if a person does not get 8 hours sleep, his or her health is affected. But we cannot help it as this is the pattern of our show. Slowly, we all will get used to it. The good thing here is that everyone is taking it in a very positive way as we all were well informed about this before. Ahwaan was part of the first season of Kaal Bhairav and told us as well that it will be night shoots and he is quite comfortable doing it," she says.
She adds, "I miss my day routine. I used to go to the park for a jog, for evening walks. So, I am missing all those things. The thing which I miss the most is walking with the music on my headphones."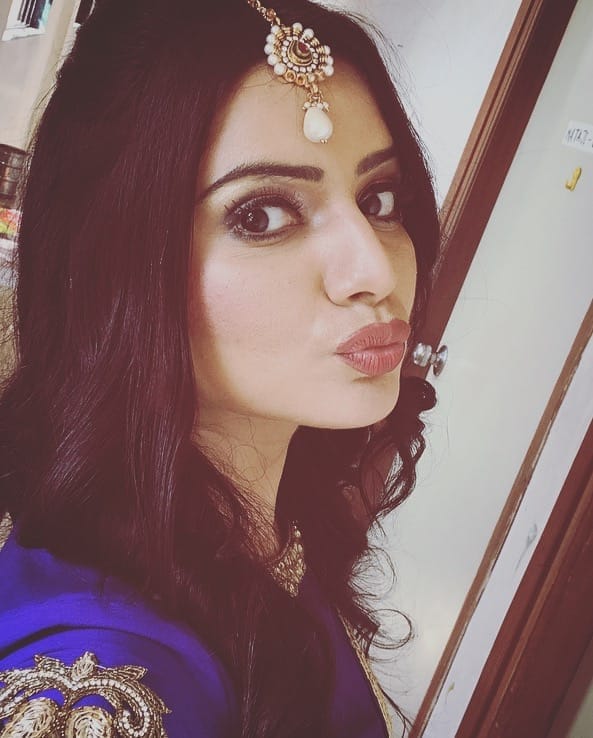 Of course, shooting at night has its advantages as well. "The weather is really good, especially in the winters. It feels really nice, we enjoy shooting. I am from the north and there it is very cold in winters. Here it is not that cold. But yes, the weather is quite pleasant and you don't feel like going in the makeup room and sitting in the AC. All of us get chairs for ourselves and sit on the set itself. We talk a lot and share a lot of things and that's the reason we all bond so well. When we are shooting in the day time, it's hot and everyone is in their makeup room. We all go on the set only when we are called. But now as we shoot at night, we talk to each other which I enjoy a lot," she says.
However, all this effort has been worth it. "The feedback is very positive. The show is going at a very good pace and everyone is liking it. We have even got good TRPs. My friends and family are also giving me good feedback. They are very happy with the show and I am very happy to be part of a show like this," she says.