The 10-year challenge has taken social media by storm. While some people feel that posting a 10-year-ago picture makes them nostalgic, others look at it as a waste of time.
Krishna Bharadwaj
I wonder who started this 10-year challenge. To each his own. I am not a social media junkie. I am neither in favour of the challenge nor against it. One requires a lot of time and energy to spend on social media and there is no substitute for real feelings and emotions. Social media should be used as social media and one should not get addicted to it.
Tinaa Dattaa
It is funny that people who have nothing to do than to start such challenges, social media has to be used as a tool and not to be made an addiction. How I used to look 10 years back is my personal stuff, why would I like to tell the whole world publicly by putting up a picture. Everything cannot be made public by putting it on social media.
Geetanjali Singh
It's everyone's personal choice what they want to share or what they want to keep private. I am a person who always looks forward, so there is no point in sharing 10 years back pictures. As an actor, I would love people to talk about my talent and work, rather than how I looked in the past.
Sheena Bajaj
It's interesting to put pictures of ten years ago, it makes you nostalgic. It is the age of social media and it just takes few seconds to upload pictures, so it's fun. I don't think we should make much of it.
Shashank Vyas
I feel it is a waste of time and energy. There are better issues and goals to focus your energy on. Social media should be utilized for the right reasons rather than for such challenges.
Manasi Verma
I think it's fun and less dangerous compared to a lot of other challenges that keep trending on social media every now and then. Yes, it does make one nostalgic and is also a good reality check in terms of how far you have come. Social media can never take the place of real emotions. Real emotions are always present, whether you show it or not is a different story.
Kishori Shahane Vij
Actually, because of social media, you are reliving those times and remembering how you were 10 years back. The world has got very virtual and sometimes you miss a personal touch. But it all depends on the effort you make.
Moon Banerrjee
My reaction is 'amazing". The challenge is helping many people review or revisit their past. Undoubtedly the exercise of reviewing ones past definitely gets us nostalgic back. There are some lessons learnt and you get to know how far you have come. Of course, social media has altered real interactions and people are more interested in clicking and posting stuff rather than enjoying the moment.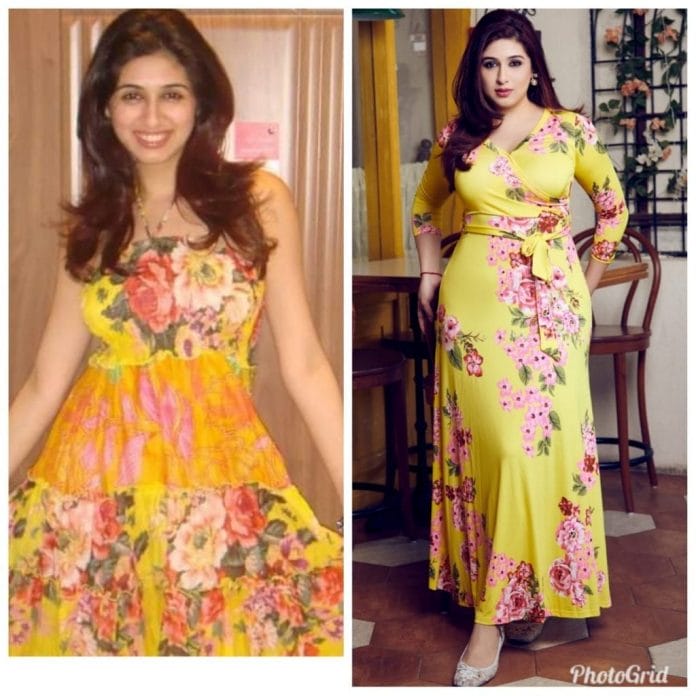 Vahbbiz Dorabjee
It's quite interesting to see everyone do this, it definitely takes you down memory lane and makes you nostalgic and you see so many changes in your physical and mental attributes in every way. You get to see how much you have changed. So, it's really wonderful to do this and I am definitely going to add my picture.
Saurabh Pandey
I feel 10 year challenge is something very interesting, it makes you realize how you used to look and now how you are. But the sad thing is that very few people are actually putting their real pictures because 10 years back there were no filters. So, today to show the world that they look better than before, they are touching up their photos and posting them. That's really silly. You should be honest to yourself, some people are fat, some are thin, some look better and some might not look that great like they used to look 10 years back.
Abhishek Tewari
It's a major throwback kind of a thing in which you can see all the transformations you have gone through all these years. It's a reminder about your roots, where you started from and where you have reached till now. It's like a flashback of all your experiences. It does make one nostalgic in a big way. Social media is taking place of real emotions but it's good to share things like these because it always reminds you of the person you were and also it is like an inspiration to others as well.
Sohit Vijay Soni
Social media is a good platform to refresh our memories and remain in touch with people. This trend is really nice as everyone gets to know how you were 10 years ago. I feel that every one must try and take part in this challenge, even if you have put on weight or look different. In today's world everyone is so busy and because of that people have no time to talk to each other in real life so life has become so lonely that they prefer sharing their emotions on social media, which makes them feel better.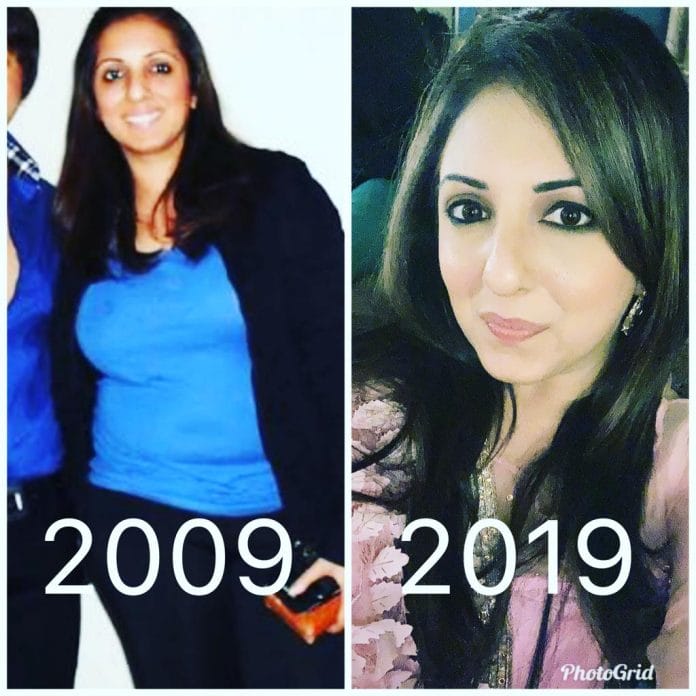 Munisha Khatwani
I think it's super cool that people get to go back in time and see how things were and what has happened since the last 10 years. I looked very different 10 years ago so for me it is a total nostalgic feeling. I was a hundred percent transported back in time and I think it's really nice to see everybody's transformation.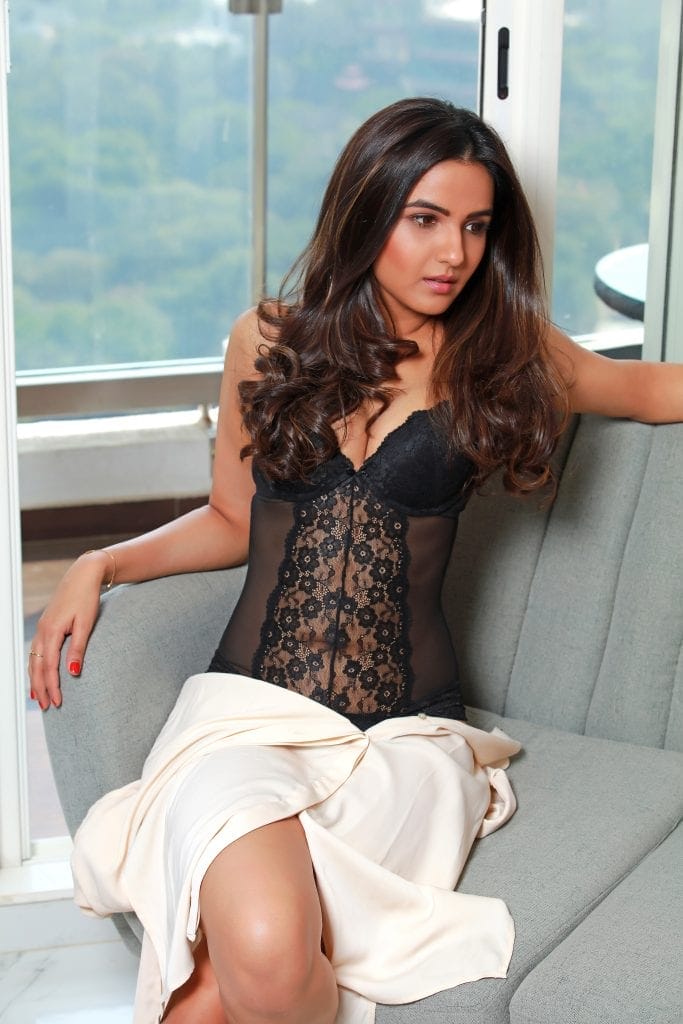 Jasmin Bhasin
To put your 10-year back picture with a current one is a nostalgic moment. At the end of the day social media is social media only and it's your choice to decide how much is too much and what you want to put out there for public consumption. There is no substitute for one-on-one meetings or conversations. To make social media your identity or addiction is surely not needed, irrespective of you being a public figure or not.
Khalid Siddiqui
I don't feel any need to follow such a challenge. One can always keep pictures in their album for memories. Social media is a public platform and it's up to me what I want to share and what I don't want to share. To each his own, for me there is no substitute for human interaction, so I don't really follow these trends on social media.
Ssharad Malhotra
10-year challenge is fun for many and it's amazing to see so many people putting up their pictures from past. It's an individual choice to accept the challenge or decline it.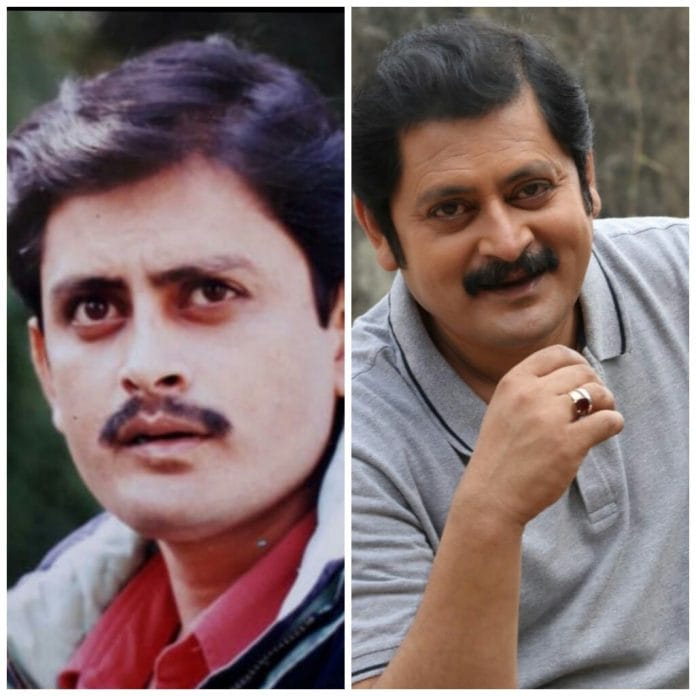 Rohitashv Gour
The trend is very interesting. Thinking about how the time changed us reminds us somewhere that we are getting old day by day. So there is a mixed feeling. It's a very interesting challenge. Some transformations are funny as well like I had very good hair and my face was also well-chiseled and now I have chubby cheeks and even hair doesn't look good as before. But still I am feeling good, so it's a nice trend and everyone should enjoy it.
Tarun Khurana
Every time a new trend comes on social media, we follow it in order to keep ourselves updated. Of course, these pictures make us feel nostalgic plus it is always fun to see how much we have transformed over the years.
Aniruddh Dave
We get to see where we have reached after 10 years… what we thought we will achieve and what we have been able to. I feel that we are able to see a person's success, their progress and over all grooming. This is a good thing.