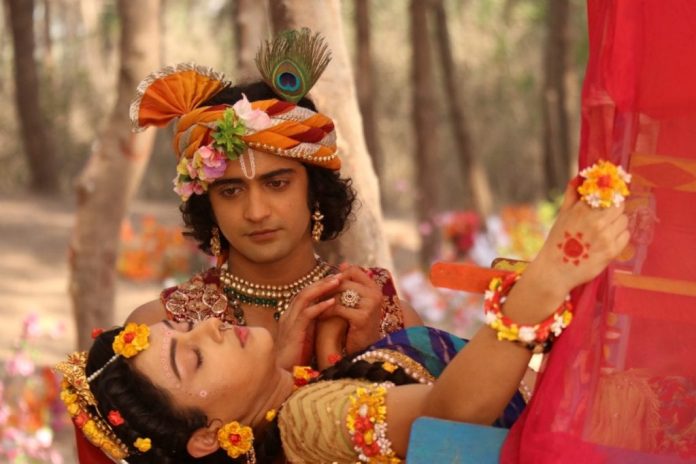 Star Bharat show RadhaKrishn will witness how Krishna will save Radha. So far in the story Kans sends Timirasur to vanish the love from the universe. Krishn fights with him and his Sudarshan Chakra kills Timirasur.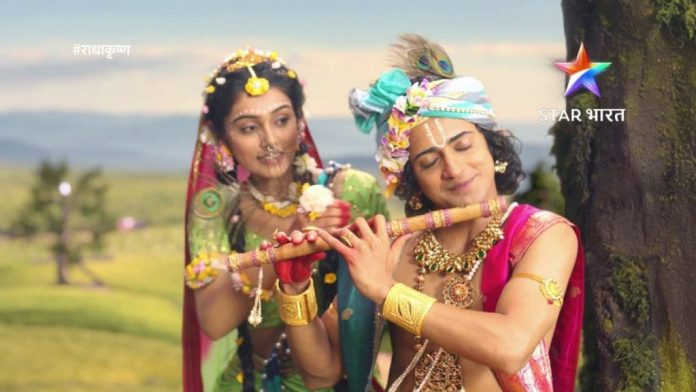 Further in Radhakrish will see, Krishn returns back with Balram. Balram will ask him what he is hiding. Krishn will say he is hiding the injury, as maiya Yashoda cannot handle it. Yashoda and Krishn shares the hug and he rushes to meet Radha. Otherside someone will inform Kans that if Krishn reaches to Radha before sunset, he will revive love on earth. Kans gets angry and says he will not let this happen. He started throwing fire bombs on krishna so that he can't reach Radha's house. River Yamuna will help Krishna by bearing all the fire bombs. On the way to Radha's house Balram will get restless seeing people fighting and dead bodies. He will ask Krishna whats happening. Krishna will say this is the effect of love vanishing from the earth. Only Radha can revive love on this earth. Balram and Krishna heads towards her house. Balram cries seeing Radha lifeless. Krishna tells him that she is alive and just has to provoke love in her heart.  He removes feather from his cap and jewelry and takes Yogeshwar's avatar.
Krishna will take Yogeshwar avatar to save Radha. He will use all his efforts to save Radha. He will carry Radha to the centre of the universe and will try to revive Radha using his magical powers.
Here, kans will also continue with his mistakes and this time he will offend Lord Shiv with his unconstrained haughtiness. What happens next in Radhakrishn will be interesting to watch. Keep watching the show Mon-Sat 9pm on Star Bharat.
Stay tuned with us for more updates.