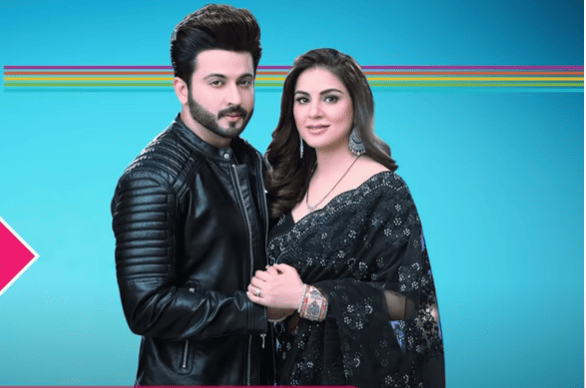 Kundali Bhagya 2nd June 2022 Written Update on TellyExpress.com
Episode begins with Preeta cries recalling the moments she shared with Karan. Meanwhile, Rishabh cries recalling Sherlyn's words about divorce. Preeta and Rishabh sees each other. She apologizes to him. He asks her that why she is apologizing to him. She says that she wished for a perfect life for him. He tells her that his choice was wrong but he has family and that's enough for him. He adds that he is sad that his parents suffering because of his mistake. She tells him that she talked rudely to everyone just to throw Prithvi out of the house. And in this process she lost Karan too.
He asks her to not worry because Karan won't leave her. She tells him that Karan got ready to marry Natasha so it looks like he don't love her anymore. He tells her that even if they didn't return also Karan would have called off the marriage. He promises to her that he won't let Karan leave her. She cries hugging him. Karan comes there and tells Rishabh that Rakhi calling him. Rishabh asks Preeta to not cry and leaves from there with Karan. Preeta thinks that Karan didn't even ask that why she is crying.
Karan asks Rishabh that why Preeta cried. Rishabh tells him that Preeta is sad but she didn't said anything against the latter. Karan asks him that why Preeta didn't share her worry with him. Rishabh tells him that Preeta loves him so much. He asks him to not do anything which could hurt Preeta and leaves from there. Natasha overhears their conversation and decides to use their love. She apologizes to Karan on behalf of Sherlyn. He tells her that it was not her mistake so she need not to apologize. She asks him that what if Rishabh take over the business and all. He yells at her and warns her to not talk about Rishabh and leaves from there. She says that she will make sure that Karan thinks that something going on between Preeta and Rishabh.
Karan thanks Preeta for bringing Rishabh house. He adds that she created problem for him and she didn't answer him yet so he can marry still and leaves from there.
Next day, Sherlyn apologizes to Rishabh and pleads him to not throw her out of the house. He tells her that he won't tolerate her in his house. She goes to Kareena and apologizes to her. Kareena snatches Sherlyn's nuptial chain and yells at her. Sherlyn tells Preeta that she won't make another mistake. Preeta tells her that she is happy that everyone got to know her true face because she won't change. Sherlyn asks for last chance. But Preeta refuses to give last chance to Sherlyn. Rishabh asks Sherlyn to leave the house. Sherlyn tells them that she will ruin their life and leaves from there.
Sameer says that Natasha also has to leave the house. Karan asks him that why the latter is behind Natasha now. Preeta taunts him. Rishabh says that his head is paining and asks them to stop fighting. Preeta tells him to take rest and goes to bring medicine. Karan leaves for office. Natasha gets relieved that Luthras didn't punish her for Sherlyn's mistake.
Episode ends.
Also Check: