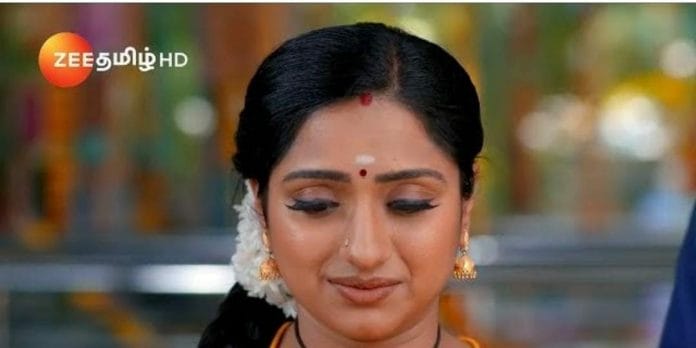 Maari Upcoming Story, Spoilers, Latest Gossip, Future Story, Latest News and Upcoming Twist, on TellyExpress.com
Maari is newly launched show of " Zee Tamil". Maari has the innate ability to see the future and foresee impending dangers. Now series focuses on Sreeja joins her hands with Thara against Maari
In the previous episode we saw; Dinesh revealed to Maari that he married to Sreeja in an unexpected situation. Maari was shocked to hear it. He scared to confess the truth to Thara. His uncle noticed them together and informed Thara about it.
Maari assured Dinesh to inform Surya about it. He will solve his issue. Thara questioned Dinesh about his secret meeting with Maari. His uncle complained that Dinesh would have revealed their secret plans with Maari. Dinesh denied it.
Aravindh supported Dinesh there. Thara warned him to stay away from Maari. Later, Sreeja reached to Surya's house. Thara accepted her as her daughter in law without any option. She joined her hands with Sreeja against Maari.
In the upcoming episode viewers will see; Devasthanam people will honor Jagadish family. They will handover the temple Kalasam to Maari reasoning it's their tredition to handover the Kalasam to eldest daughter in law of Jagdish family.
After Devi, Maari has the rights to perform the pooja. Thara will steal the Kalasam to create bad name to Maari. Maari will threaten to kill herself if she fail to find out Kalasam. Surya will leave to search for the Kalasam to save Maari's life.
What will happen next? Will Maari go to Surya's house? How will Maari tackle the situation?
Upcoming episode will answer to our all questions stay tune with our space for more updates.