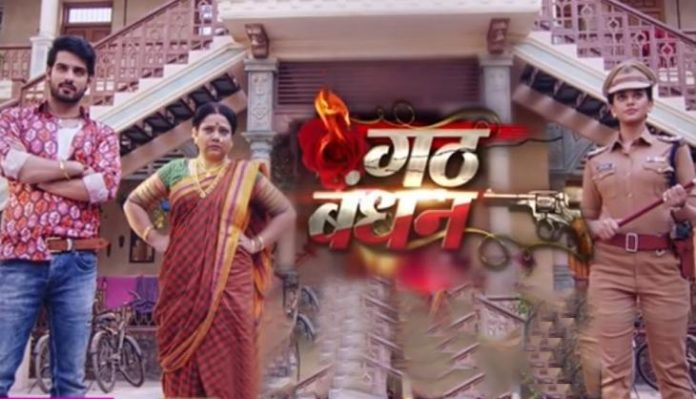 Colors TV show Gathbandhan to witness high voltage drama in coming days. Shows loyal viewers must be knowing about the current track which is revolving around Dhanak, Raghu and Mai.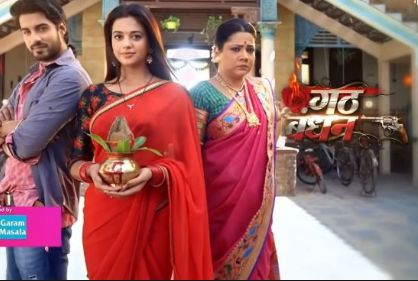 So far in the story Dhanak and Raghu saved school kids risking their own life. Dhanak and Raghu saved themselves too when the bus was about to fall down from the cliff. The duo later spends time at the jungle. Dhanak and Raghu had some light moments and Dhanak said thank you to Raghu for saving her from goons.
Other side, Mai attempted to save Mahindra. She with her goons fought with the other goons but the other side goons put knife on Mai's neck. Mai said them they are not doing right with her. The head of the other side goons said-he will break her ego today. He asks his peoples to bring black ink. Mahindra tried saving her but the goon asked him to apply black ink on her face. He denied but goon threatens him that he will kill her.
Mahindra splashes black ink on Mai's face. He always made her wear shoe garland.
Now, in the upcoming episode will see Dhanak and Raghu will return back from jungle. They will shock to see Mai's condition. Mai will slap hard to Raghu, saying he made her proud today. She will act crazy by dancing around him. Ahead she will instruct Raghu to apply soot on Dhanak's face. Despite Raghu's confusion, Dhanak agrees to her command.
It will be interesting to watch what next Mai does to take her revenge from Dhanak and her family. As per the new promo she has planned so that Dhanak can't give IPS examine other side Raghu is excited and supports Dhanak's dream.
Stay tuned with us for more updates.