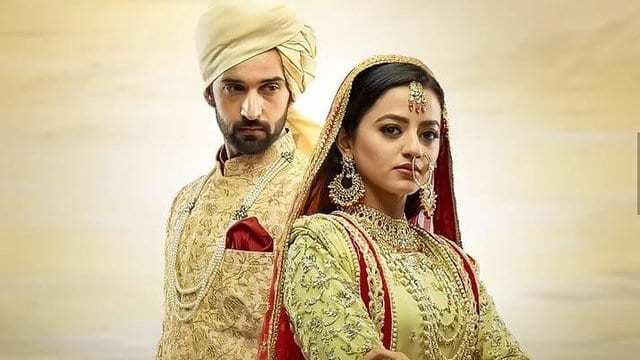 Star Bharat show Sufiyana Pyar Mera is witnessing some highpoints in the show. Currently in the show Everyone is waiting for Kainaat to give in her approval for the alliance of Zaroon and Saltanat. Kainaat revealed in front of the whole family that relationship can not be made forcefully hence she wants Zaroon yo get his happiness. Dadaji got pleased listening to her decision and gives his approval for the alliance.
Zaroon took the entire younger gang of the family for a outing when Dadaji warned him to keep his integrity and respect in the society intact. While traveling Zaroon let Saltanat drive the car while he enjoys to watch her driving the car. Amidst of all these happy faces Saltanat noticed her sister Kainaat being unhappy and sad with the entire scenario happening in front of her eyes.
On confronted by Saltanat Kainaat replied she is still hoping to get Zaroon cause she believes in her god and she is sure that he must have planned something good for her in future. On the other side Dadi asks Zainab to tell Dadaji that as per condition only Kainaat husband deserved to be the heir of Dargah of Delhi.
On other hand Dadaji decided to promote Zaroon as his successor. Later, Seeing a disturbed Dada lock the gates of the Dargah, Saltanat gathers the family for a meeting. On her suggestion, Nadeem volunteers to take the responsibility of the dynasty.
With situation getting more complicated each day we wonder what will happen in their life next?