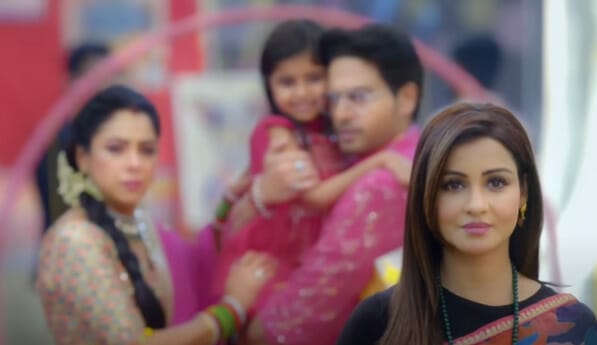 Anupamaa Spoilers, Upcoming Story, Latest Gossip , Future Story, Latest News and Upcoming Twist on TellyExpress.com
Maya will introduce herself as Anu's biological mother to Anuj, Anupama. MaAn will get stunned.
In today's episode, Barkha says she never had any problem with the child or Ankush's other girl but she has a problem now as Ankush wants to bring them home. Anupama asks Barkha why she was silent. Barkha tells to Anupama that she didn't have any place to go thus she was silent. Anuj asks Anukush if Barkha is saying truth. Ankush tell to Anuj, Anupama that Barkha is right. He adds the girl don't expect anything from him. Ankush says his son never demanded anything but now he wants to share time with him. He gets adamant to call his son. Ankush says to Barkha that he gave divorce option to her but at that time she ignored.
Anuj says to Anupama that Barkha might be suffocating from long. Anupama asks Anuj to talk with Ankush. Maya captures Anuj and Anupama's family drama. Leela and Vanraj confront Kavya about bringing Mohit at home. Leela says to Kavya about telling Mohit what is going around at their house. Kavya says to Leela that Vanraj's phone call made Mohit and other crew learn what he going around. Samar side Kavya. Kavya defends and says she is not a woman who gets carried away. Leela says to Kavya that they all know how she is as despite Vanraj's marital status she was having affair. Kavya says they can't change Leela's mindset. Leela alerts Vanraj.
In the upcoming episode, Kapadia's will celebrate Makar Sankranti. Maya will stun Anuj, Anupama by introducing herself as Anu's mother. Will Anuj, Anupama lose Anu to Maya? Time will only tell.
Keep watching the show for more TV serial news and updates