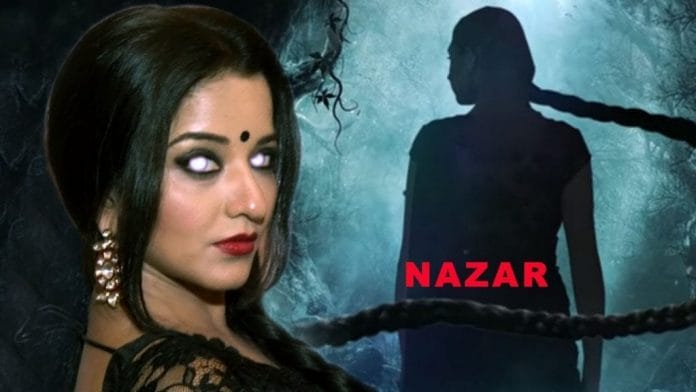 Star Plus popular show Nazar is seeing some major points these days in their story. As we have reported earlier that Pia and Ansh reunion is halted as the sea demons attack them. On the other hand Tara is about to confront the biggest truth of her life. In short the story of Nazar is really having so high level twist in the tale.
As earlier we have seen that Pia and Ansh were fighting against Mohona since the time Munna born. Mohona was after the kid as he can be the reason of she being killed forever. So she is not hesitating from doing any sinful activity to secure herself in anyway. Ansh saved Pia from the demons successfully after indulging in a major and huge fight with him. On the other side Tara finally gets to know the true identity of Mayank's mother during their first night.
Later, Ansh seeks the 'makshika' fairy's aid despite Mohana offered to help Pia. In the face of this, Mohana decided to target Munna in order to force Ansh and Pia to seek her assitance.
In the upcoming episodes of the show viewers will witness Mohana's attempts to warn the family about the threat of Kohra goes in vain and so, she decides to get Daivik's help to get rid of her. Meanwhile, Dilruba enters the house as Mayank's ex-girlfriend.
Rahul tortures Mohana with his supernatural abilities while Tara comes across Sanam, who turns out to be Mayank's former fiancee.
Later, Sanam discovers Panna's evil plans while Mohana and Kohra make a deal with each other. Later, Tara finds an important clue.
That's what we call some big revelation in the story. Now it will be interesting to see how will they cope up with this hurdles coming in their way? To know more about your favourite shows, writes up and more such exciting updates stay tuned with us.