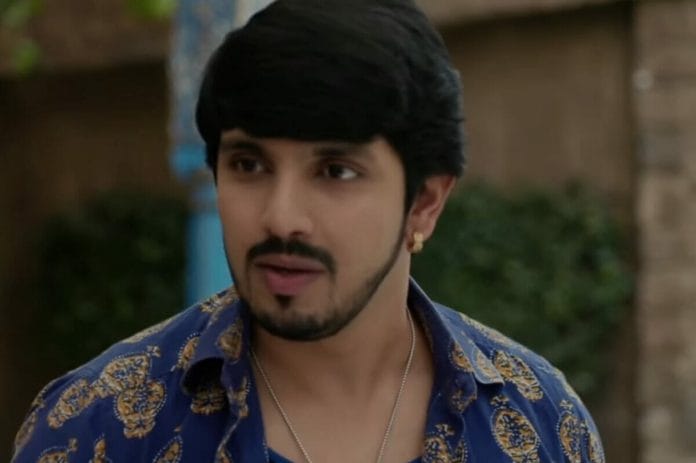 Pandya Store Spoilers, Upcoming Story, Latest Gossip , Future Story, Latest News and Upcoming Twist on tellyexpress.com

Star Plus' popular show Pandya Store is gearing up for more drama with Krish Dhara deciding to give up on Pandya Store.
In the current story, it's seen that Dhara is taken aback to hear Raavi saying to Shiva to let Dhara do whatever she wants alone. Dhara is dejected that even Shiva, who always used to be strength, left her alone too. She decides to give up on the Pandya store for a while, but she refuses to give up on uniting the family. She puts a food stall in front of Pandya's house and sells idili and dosa.
Pandyas are surprised by her initiative, but appreciate her. Dev tells the family that he needs 50,000 to pay Chutki's hospital fees while they have already paid one lakh. He is scared about the hospital expenses as doctor advised him to keep Chutki in the hospital for two more days. Shiva receives a call from the boxing club and decides to fight to help with the family's financial crisis. Raavi asks Shiva not to fight.
Shiva refuses to listen. Raavi asks Dhara to convince Shiva. But Dhara refuses to interfere between them. Raavi accuses Dhara of not supporting her as she didn't support her. Later, Shweta arrives at Dhara's shop. She mocks Dhara. She orders a dosa. Dhara gives Shweta spicy dosa to teach her a lesson.
Shweta throws the chutney at Dhara's clothes to insult her. Shweta says to Dhara that she's going to sell the shop in two days and to leave, shocking Dhara. Pandyas get worried when they need money to get a costly injection for Chutki.
In the upcoming episode, it will be seen that Shiva will decide to fight in the boxing club to earn money despite Raavi trying to stop him. Shiva will get severely injured during the fight and will collapse. Raavi will cry, shouting Shiva's name.
What will happen next? What will Pandya do now? Will Shweta be successful in dividing Pandyas?
Stay tuned to this space for the latest and exclusive updates of your favorite Hindi shows.