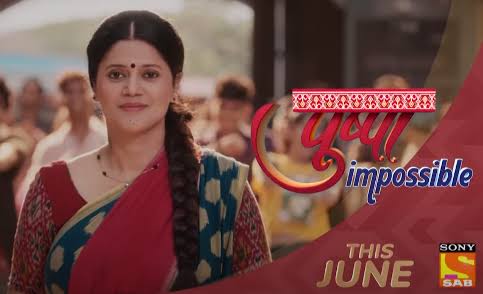 Pushpa Impossible 17th January 2023 Written Update on TellyExpress.com
The episode starts with Pushpa getting shocked seeing Chirag and Ashwin there and asks about it. Mansi comes there and asks what happened. Dharam says that Pushpa confirmed that he's not her husband but DCP is still not convinced. He says that he's ready to go ahead with the DNA test to prove himself innocent. Mansi asks what's the need for all this. DCP says that it's not her need but law's need. She says that they need solid proofs for law and so they need to do the DNA test. Pushpa refuses to co operate with the test and says she did her job of identifying and can't do anything more. Pushpa cries for her children but Ashwin says that they need to do it in order to end the matter once and for all. Pushpa doesn't agree while Ashwin takes Pushpa aside with DCP's permission to explain her.
Pushpa says Ashwin that she didn't want to worry them which is why she never said about Dharam to them. Ashwin says they can understand and says that he told Chirag everything too. Pushpa is shattered but Ashwin assures her that Chirag is old enough to understand everything. Chirag narrates how he was the first to identify Dileep from Mansi's kidnap case ad says it's the reason he missed his classes. Pushpa is shattered and doesn't want to go ahead with the DNA test. She worries what if it turns positive. Ashwin says that he's sure that it would be negative but even if it's not they don't have to worry as the man has no place in their life who left them and doesn't want them back. Ashwin says DCP is decision and DCP agrees to go ahead with the test. Sunny enquires about Bapodhara and Bharat's common friend but finds that he shifted house. He says the same to his mother. Everyone comes home but hides what happened from Rashi. Pushpa shared her pain with Kaku who consoled her and also advised her to say the truth to Rashi too.
Dharam talks with his younger alter ego Dileep Patel who says that he would get caught in DNA test. Dharam says that it's the difference between him and Dharam. He says that his thinking and world is very small unlike Dharam. He says that he knows to escape the DNA test. He recalls escaping from jail after burning the whole jail opening the gas cylinder and setting the fire. After breaking out the fire, he sets someone who's dead with his wardrobe and tying his bracelet around the wrist to prove himself dead and escapes. Dharam has a plan in his mind regarding the DNA test.
Precap : Pushpa will say Dharam that she whole heartedly prays God that he's Dharam Raidhan but just in case if he turns out to be Dileep Patel, she warns him to stay away from her and her family.