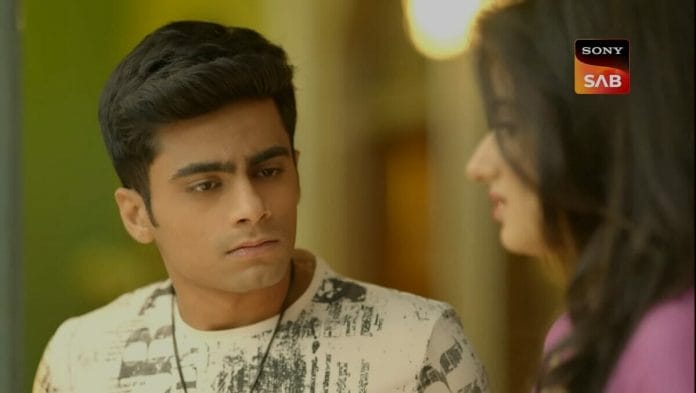 Pushpa Impossible Spoilers, Upcoming Story, Latest Gossip , Future Story, Latest News and Upcoming Twist on tellyexpress.com

Sab Tv popular show Pushpa currently focuses on Bapodhara's truth along with Ashwin's new boss Mansi Raidhan.
Previously we have seen that, Nanavati told about Pushpa's idea in meeting and also asked students to make Chawl for charity for Christmas. Aryan didn't have anyone he could pair up with Rashi noticed it. Mansi found her attacker and got to know that Jogi Dhayal is the one ordered to kidnap her. Deepti and Ashwin commit a blunder by leaving the handloom in taxi itself.
Chirag solved the problem for them. They surprise Pushpa with the handloom. Pushpa found people hesitating to mingle with Aryan and found a way to help him using Saran sir. They both succeed in their plan. Bapodhara leaves to Surat to get NOC from Bharti.
He also learnt from Asthana that the suicide letter without name and signature and got relieved that he had nothing to worry about. Deepti's new company planned to use her just like Mansi planned for Ashwin. Ashwin left an important file at home and Pushpa came to give it back.
She missed to see Dileep on the screen who's now Mansi's father Dharam Raiden. However she heard his voice from phone and her past memories haunted her. Bapodhara cooked up a story to justify himself to Susheela and she believed him to innocent.
Aryan offered friendship hand towards Rashi but she turned it down. Chirag invited mess getting linked up with a fraud company.
In the future episodes we will witness, Sunny and Bharti will call Bapodhara as they got hold of the chawl file which states that Bharat is co-owner of the chawl.
Bapodhara will get tensed hearing it but sunny will ask him to come directly and say everything he needs to personally. Bapodhara will faint in tension.
Will Deepti and Ashwin clash in job? Will Bapodhara gets exposed? Will Pushpa learn that Dileep is alive?
All these questions will be answered in the upcoming episodes.
Stay tuned for more updates