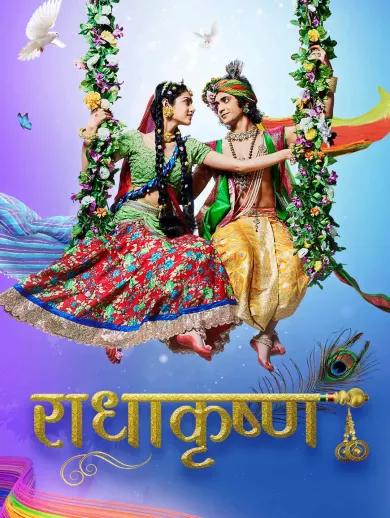 RadhaKrishnn 24th August 2020 Written Update on TellyExpress.com
Episode begins with Shakuni says to Duryodhan Krishna is not a greedy person. He says we have to use Krishna and his emotional turmoil only. Balram says to Krishna now when we have done with our work and responsibilities then we should go back to Dwarka.
Krishna says to Balram everyone else is doing something or else and I have decided that I will be part of everybody else's activities. Balram says tell me clearly can we move ahead for Dwarka?
Krishna says as you wish and Balram gets happy and goes to pack his bags. Pandavas are ready to leave for Khandavprasth and Yudhishthir says now that is my home so I have to go there. Kunti also says I will go with my sons only and if you want to meet your brothers then you can come to Khandavprasth. Duryodhan says that when you all will be able to establish a living there and if you want me to come then I will surely come to your palace.
Krishna says I am so amazed and overwhelmed with the love of your for your brothers that you give consent in front of all that if needed you will come to your brothers. Balram and Krishna also took leave from all in Hastinapur.
Duryodhan asks Balram to train him as per his command and he agrees to it and also Krishna says I will visit Khandavprasth now. Pandavas leaves the palace and the citizens of Hastinapur also joins them for the journey. They reached the place and decided to prepare it for all of us.
Precap – Arjun meets Bhujang in the jungle.