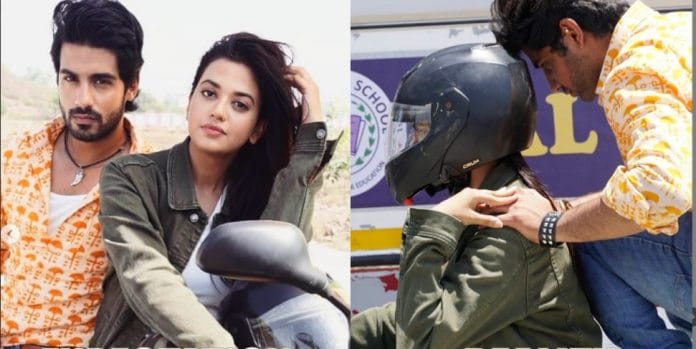 In colorstv newly launch show Gathbandhan viewers to witness high voltage drama with Raghu and Dhanak's rescue mission.
Show Gathbandhan which is a love story of a don Raghu and IPS Dhanak. So far in the story Raghu and Dhanak got married to each other in an unfavorable situation. Raghu's mother objected this relation later Dhanak decided to become a don.
Raghu asked Dhanak why she is sacrificing her goal of becoming IPS. Dhanak says to Raghu that now she wants to become don. There Mai gets happy that she turned Dhanak to don from an officer. Later Dhanak ordered Raghu to finish the work fast. Raghu asked her not to give him order, Dhanak says she is new Don and can do that.
Now in the upcoming episodes Dhanak will try to catch Mai as she feels she is hiding something. Dhanak will come to Mai and will ask her whats in lunchbox and she has seen her leaving chawl. She opens the lunchbox and finds some money. Mai will confess that she got this money by threatening Salim don.
Further in the story Dhanak will try to decode by looking at stars. When she will join all the dots it turned out to a roadmap. Dhanak and Raghu will learn that Sheetal has held the school kids hostage in a bus and attempts to rescue them. The duo will succeed in saving kids life. Raghu will feel that he was don but he is feeling good after saving others life. Dhanak holds his hand and thinks that Raghu kept his promise by saving others life but suddenly bus will start falling from cliff.
It will be interesting to watch how Raghu and Dhanak will save each other and what next happens in Gathbandhan.
Keep watching this space for more updates.