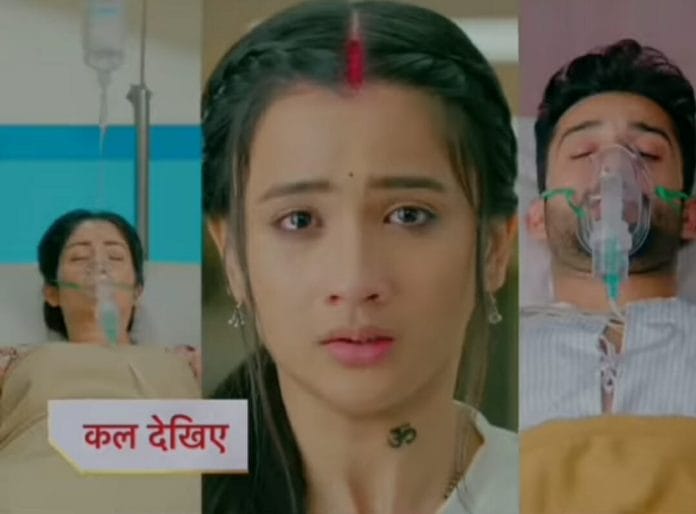 Rajjo Spoilers, Upcoming Story, Latest Gossip , Future Story, Latest News and Upcoming Twist on justshowbiz.net

Star Plus' daily soap, Rajjo, is gearing up for more drama with Arjun wanting to teach a lesson to Rajjo by defeating her in the race.
In the current story, it's seen that Arjun shocks Rajjo by scheduling the race between him and Rajjo earlier. Rajjo says that she didn't have time to practice. Arjun mocks Rajjo. He asks Rajjo to either compete with him or accept her defeat. Rajjo decides to compete. She is determined to defeat Arjun and put an end to his attitude, arrogance and anger.
The Thakurs deliberately make Rajjo do all the household chores so that Rajjo gets exhausted and loses the race against Arjun. However, Rajjo is determined to win the race wearing her mom's medal for her mom's sake while Arjun vows to defeat Rajjo and teach her a good lesson.
Chirag and Sia support Rajjo. Chirag gives an energy drink to Rajjo to boost her energy. Sia gives her the jersey made by her.
In the upcoming episode, it will be seen that Rajjo and Arjun will start the race. Rajjo will cross the end line first and will win the race. She will celebrate her victory by dancing with Sia while the Thakurs will angrily watch this. Suddenly, Arjun will feel dizzy and will collapse in Rajjo's arms.
Everyone will be worried about Arjun. Thakurs will rush Arjun to the hospital. Arjun will be critical. Kaka will phone Rajjo and will say that Manorama will be expelled from the hospital and will be left to die in the streets if they don't pay the hospital charge and will remind her that the Diwali rave is the only hope left for them. Rajjo will say that she will handle both of the relationships.
Will Arjun survive? Will Rajjo win the Diwali race? Will Rajjo find out Kalindi is responsible for Arjun's condition?
Stay tuned to this space for the latest update on your favorite show.