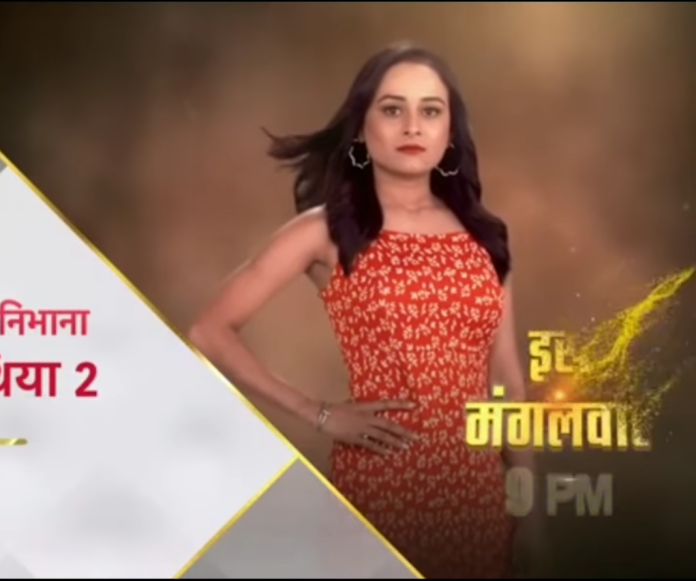 Saath Nibhana Saathiya 2 23rd June 2022 Written Update on TellyExpress.com
Episode begins with Jeweller opens Gehna's locker. Seth family finds their jewels in the locker. Suhani scolds Gehna. Surya asks Gehna that what is all this. Suhani asks Kaddu bua that if the latter still thinks that Gehna is innocent.
Sikandar asks Kaddu bua to say something. Kaddu bua says that they will talk in the house and they leaves from there. After some time, Kaddu bua says that they will talk about theft tomorrow morning. Sarika asks her that how can they sleep peacefully when theif is staying with them.
Gehna tells Kaddu bua that it's a trap. She adds that she did not steal anything. Sikandar accuses Gehna. Surya asks him to stay in his limits. Sikandar says that it's Gehna who stoled then why he has to stay in his limits. He asks them to throw Gehna out of the house. He tries to drag Gehna so Surya stops the former.
Suhani asks Kaddu bua to take decision. She adds that Sikandar went to jail when he did wrong. Dada asks her to not drag the matter because it's a family matter. Sikandar says that he is also this family member but he went to jail. He adds that they can't leave Gehna just because she is Surya's wife. Kaddu bua tells him that he is speaking too much. He says that he is telling the truth only. Sarika says that Surya related people don't get punished in this house. Suhani pleads Kaddu bua to take decision.
Kaddu bua says that Gehna has to leave the house. Surya tries to say something but Sikandar interrupts and asks him to not try to convince Kaddu bua to save his theif wife. Sarika tells Gehna that she can help her in packing. Kaddu bua says that Gehna should leave the house if she can't prove her innocence till tomorrow then. Sikandar tells her that he can see that she is trying to save Gehna. She tells him that if court can give a chance to him then why can't she give a chance to Gehna.
Later, Surya tells Gehna that he will prove her innocence. Urmila gives Gehna's earring to her and says that this earring beats were found in Suhani's purse. Surya says that that's not possible. He adds that he will talk to Suhani about this.
Gehna stops him and says that they can't alert Suhani by confronting her. Urmila tells Surya that she will help him to prove Gehna's innocence. He tells her that he is enough to prove Gehna's innocence and goes inside. Gehna tells Urmila that they have to find the duplicate key of locker.
Next day, Gehna calls pest control services to Seth mansion. She searches the duplicate key when everyone is outside. Sikandar understands Gehna's plan. She finds duplicate key of locker in Sikandar's room but Sikandar drags her out of the room.
Gehna tells Kaddu bua that there is proof in Sikandar's drawer. Shreya tells her that she will help her. Meanwhile, Surya and Dada gets stuck in the traffic. Dada tells Surya that they have to threaten the jeweller to learn the truth. He adds that they can't involve the Police. Surya notices traffic police officer and gets an idea.
Episode ends.
Precap – Gehna tells her gang that she is afraid because she did not find anything to prove her innocence. She finds Sikandar's car key and tries to open the car. Sikandar comes there.
Click to read