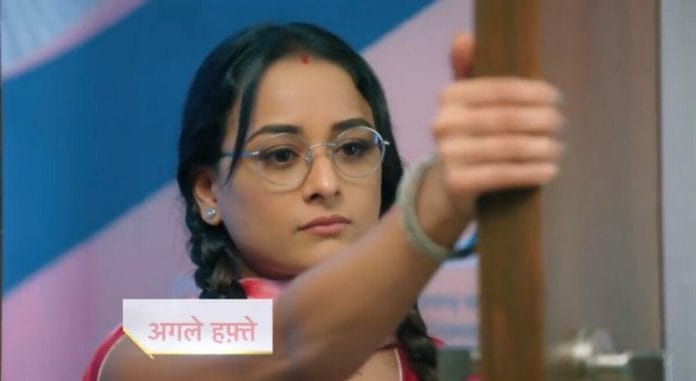 Saath Nibhana Saathiya 2 Spoilers, Upcoming Story, Latest Gossip , Future Story, Latest News and Upcoming Twist on tellyexpress.com

Sneha Jain and Gautam Vig starrer Saath Nibhaana Saathiya 2 is one of the top Star Plus show. It is a sequel to the long-running show Saath Nibhaana Saathiya. Now, Riddhima enters Seth mansion to lure Surya so it will be intriguing to watch that what going to happen in the future episodes.
In the current track, Surya thanks Agastya. Agastya tells him that Gehna is his friend and he can do atleast this much for her. Surya leaves the house. Gehna wakes up and asks Agastya about Surya. Agastya lies to her that Surya did not come. She gets panicked and searches Surya. He asks her to calm.
She tells him that she is feeling like someone separating her from Surya. She adds that she don't want to lose Surya. Meanwhile, Sakuni and Riddhima enters Seth mansion. Suhani greets Sakuni. She tells Sarika to show guest room to Riddhima. Sarika takes Riddhima to guest room. Sakuni asks Suhani to find a rich guy for her. Suhani tells her that she will do that after finishing Surya matter.
She asks her that if Riddhima can do their work. Sakuni tells her that Riddhima is poor and educated and she can lure Surya for sure. Gehna calls Surya but no response from other side. Agastya notices Surya's wallet and takes it without Gehna's knowledge and leaves the house. Surya gets drenched in the rain and drinks alchohal.
Agastya enters Seth mansion. Riddhima misunderstands him as Surya and hugs him saying that she is afraid of darkness. He helps her to reach her room. He keeps Surya's wallet on the table and leaves from there. Next day, Gehna lies to Sikandar's staff and sneaks into Sikandar's cabin. She finds Jeweller's visiting card. Sikandar moves towards his cabin. Someone holds Gehna's shoulder.
In the upcoming episode, Gehna will tell Surya that Urmila gave birth to him and she needs his love. She will request him to accept Urmila. Surya will tell her that he has mother already and he can't give that place to someone else. Suhani will overhear their conversation and she will smile.
Will Riddhima realise her mistake? Why Agastya lied to Gehna?
All these questions will be answered in the upcoming episodes.
To know what will happen next in your favorite show Saath Nibhaana Saathiya, stay tuned to this space.