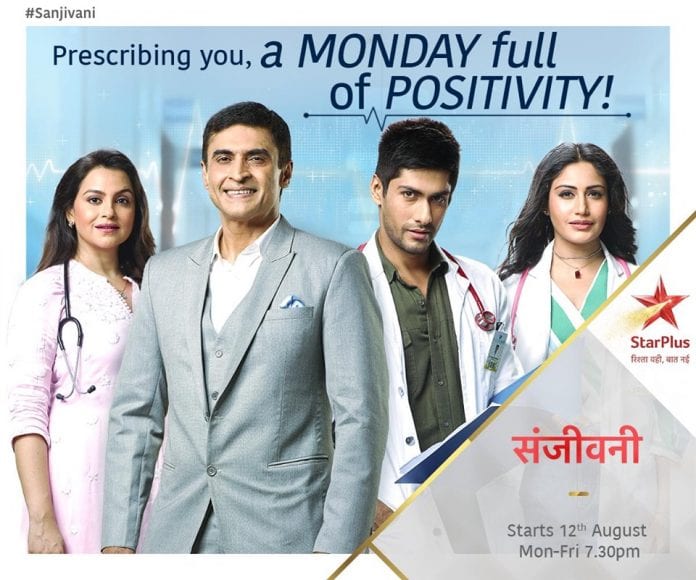 The episode starts with Juhi informing everyone that the surgery is a success and Sid is completely alright. Sid's mom thanks Juhi while Juhi says that nothing will happen to him in spite of so many prayers. Ishaani and everyone thanks their God for saving Sid. Sid opens his eyes and everyone rushes to see him. Ishaani is about to go but Nurse informs her that Dr. Reddy has called her for a case. Ishaani gets restless but leaves eventually. Rishab and Reddy discuss work with Ishaani but Ishaani is still desperate to meet Sid.
Sid's friends visit him with balloons and cheer him. Sid's mom expresses her happiness for his recovery. Dr. Anjali visits Sid and Sid thanks her for the same. He says that he feels some influential person like CEO because of their love. Anjali says that he's no less as he is one of the best surgeons. Sid asks about Shashank and Anjali informs about Shashank's restlessness to meet him.
The nurse informs Shashank about Sid recovery and he gets very happy and rushes to meet him. Rishab stops Ishaani when she asks for a five minutes break from work and Reddy also scolds her for the same. Ishaani explains about Sid's condition because of her and requests Reddy to meet Sid. Reddy mocks her for always preaching about rules and now she herself behaving unprofessional and denies allowing her. Shashank and Nurse are in lift and Sid's mother makes excuse and tries leaving before Shashank meets her. Sud tries stopping her but in vain.
Juhi too enters the lift and Shashank thanks her for saving Sid. Juhi behaves coldly with him and leaves. Nurse orders Shashank to sort out his issues with Juhi soon and they have a light-hearted moment. Shashank comes out of lift but misses Sid's mom as she immediately turns away.
Shashank gets emotional seeing Sid's condition and they both have a heart to heart conversation. Sid jokes that he's worried about Vardhan bills now and Shashank says that he will take care of it. Shashank asks about Sid's mom but he misunderstands it to be Ishaani. Shashank teases Sid with Ishaani and Sid blushes. Ishaani watches them from the door but hesitates to get in. She still blames herself responsible for Sid's condition. She's about to get in but Reddy once again gives her work.
Ishaani after a lot of hesitation enters Sid's ward and finds him sleeping. She touches his forehead and looks lovingly at him. She tries waking him up with a single finger and then holds his hand. Aasha enters at the same time and blames her for touching only Sid and not her. She keeps teasing her and Ishaani sees Dr. Juhi.
Ishaani requests Juhi to take care of Sid's post-operation care and Juhi agrees wholeheartedly and hands her his file. She enters to find Aasha and Aman and they leave after teasing Ishaani.
Ishaani keeps his hand on her cheeks and thanks to him. She sleeps on the bedside of Sid and wakes up with Sid's mom call. Sid also opens his eyes and they both share an eye lock. Ishaani's heart skips a beat.
Precap : love is in the air for Ishaani