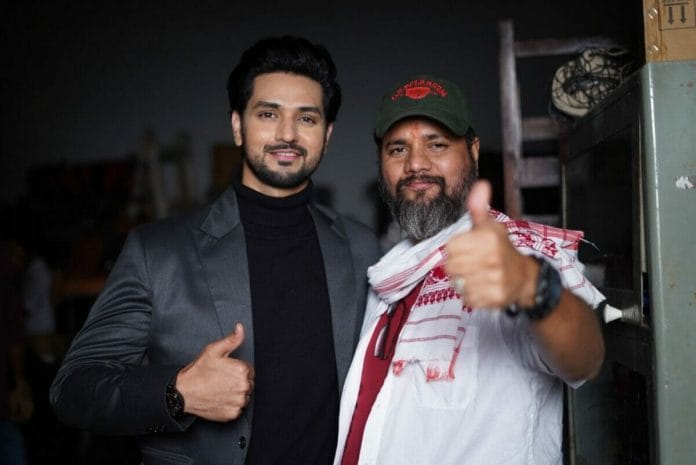 One of the reasons why Shakti Arora said yes to Ratri Ke Yatri 2 is director Anil V Kumar. The actor shares that he likes the way the director treats different narratives and really liked the concept.
"The experience of making this web project has always been fabulous. When I am with him (the director) I am completely carefree, sometimes less prepared. I know what he wants so when he tells me what he wants I am able to deliver better. Over the years, I have gauged what he wants and what kind of performance he prefers, and he also knows what to expect from me. I think there is a great tuning between us," he says.
Shakti shares that their association goes back a long way. "He directed my first show Meri Aashiqui Tumse Hi. Whatever I am today is due to his participation in my character-building. Even in this show, he made sure I perform the best and look the best. Since the show has released, I am stunned by the way he shot and treated the subject. I was very confident, now I am very happy after watching it," he adds.
The content Ratri Ke Yatri is quite bold and real. "I had a bit of inhibition that it revolves around sex workers, so if this would be dealt well but when I heard the story I really loved the concept. Working on it made me understand what kind of life these people have, things they go through. The story highlights about their life, their emotions and journey," he adds.
Taking about sex workers and the taboo attached to the profession, Shakti says, "It's considered taboo in India, we consider it as a bad thing say that its 'Samaj pe dhabba'. That is the reason it grabs attention, people want to know what is going on in their lives. But many still don't know their back story."
About the time he took to get the look and also get into the skin of the character, Shakti adds, "I had already got the script and started preparing for the character. He had this common man attitude where he has a hatred towards prostitution and red light area so that was the role. If I would have played some other character it would have been difficult for me. Plus as I said Anil sir was there so it was a cake walk for me."
Shakti also praises the team. "It was great working with the whole team and Hungama Play. I am glad the way the show has shaped up and the way it is garnering so much admiration, I want to thank all the well-wishers and fans who have watched the first season and watching the second season. Hopefully, we will get a new season again," he ends.